Award-Winning Coffee Bag Design for Caffe Fantastico
The BONE Creative machine runs on caffeine. We love our local coffee artists, and when Victoria BC's Caffe Fantastico came to us to rebranded their coffee bag design, we got percolating on it.
Design from the Heart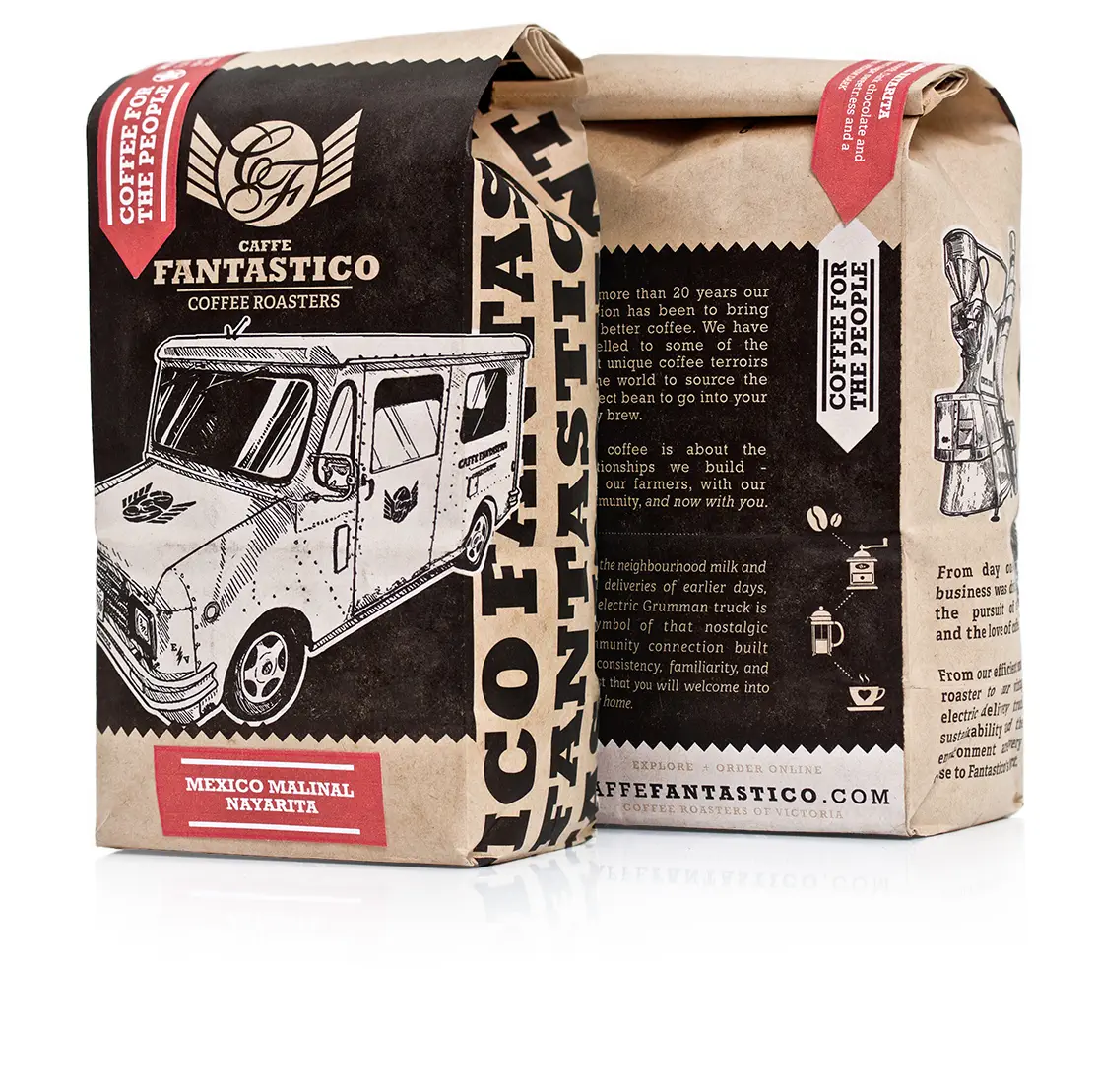 Caffe Fantastico has been a part of the community since the 90's and we wanted to stay true to their humble, eco-friendly personality. We were able to integrate elements of their previous illustrations into the design, featuring their roaster and iconic electric Grumman truck.
We also stayed with their classic, compostable craft paper, while adding simple yet striking black and white inks, informative infographics, and bold branding. Lastly, each bag is finished with an identifying coloured label denoting the name, origin, and flavour description of the beans.
Award-winning design
After completing the design, the response was overwhelmingly positive from both the client and the public. The design has been featured in the 2017 Applied Arts Magazine, winning a Community Award for Excellence in Packaging Design.
It was a blast grinding out this project. Thank you to Applied Arts for the high-five!