Web Design
Aura Waterfront Restaurant + Patio
AURA restaurant is renowned in Victoria for its stunning view of the waterfront, and their delectable and artful food preparation.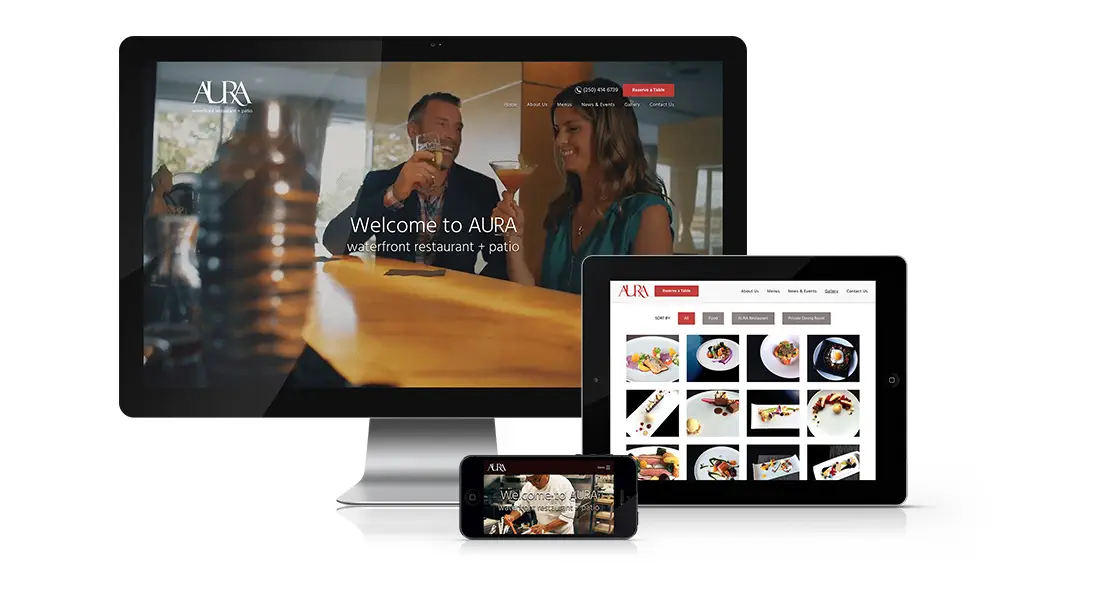 The team at Aura came to BONE Creative to redesign their website. They wanted a gorgeous website that was quick to load, and offered an intuitive mobile experience. It also had to be done quickly, with a strict 1-month deadline.
Intuitive Online Food Menu
As part of our mandate to ensure the site was as mobile-friendly as possible, we moved away from hosting the food menus as PDFs. Instead we built the menus directly on the page, in a fully responsive layout.
The menus also had to be flexible, and easy to update. Our system allows editors to enter as little or as much information as they need for each item, easily update information, and reorder the menu simply by dragging-and-dropping items.
Gorgeous Galleries
You eat with your eyes first, so the Aura website needed to feature attention-grabbing imagery. We treated each photo on the site to ensure they were sharp and clear, showing Aura and its food in all its scrumptious glory.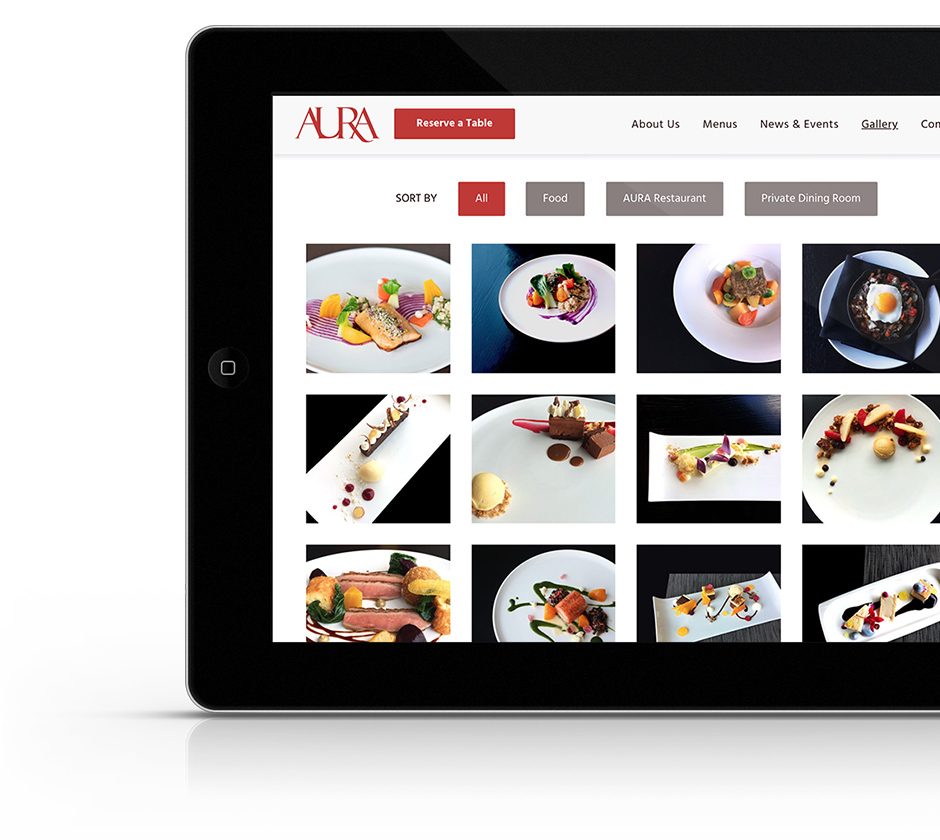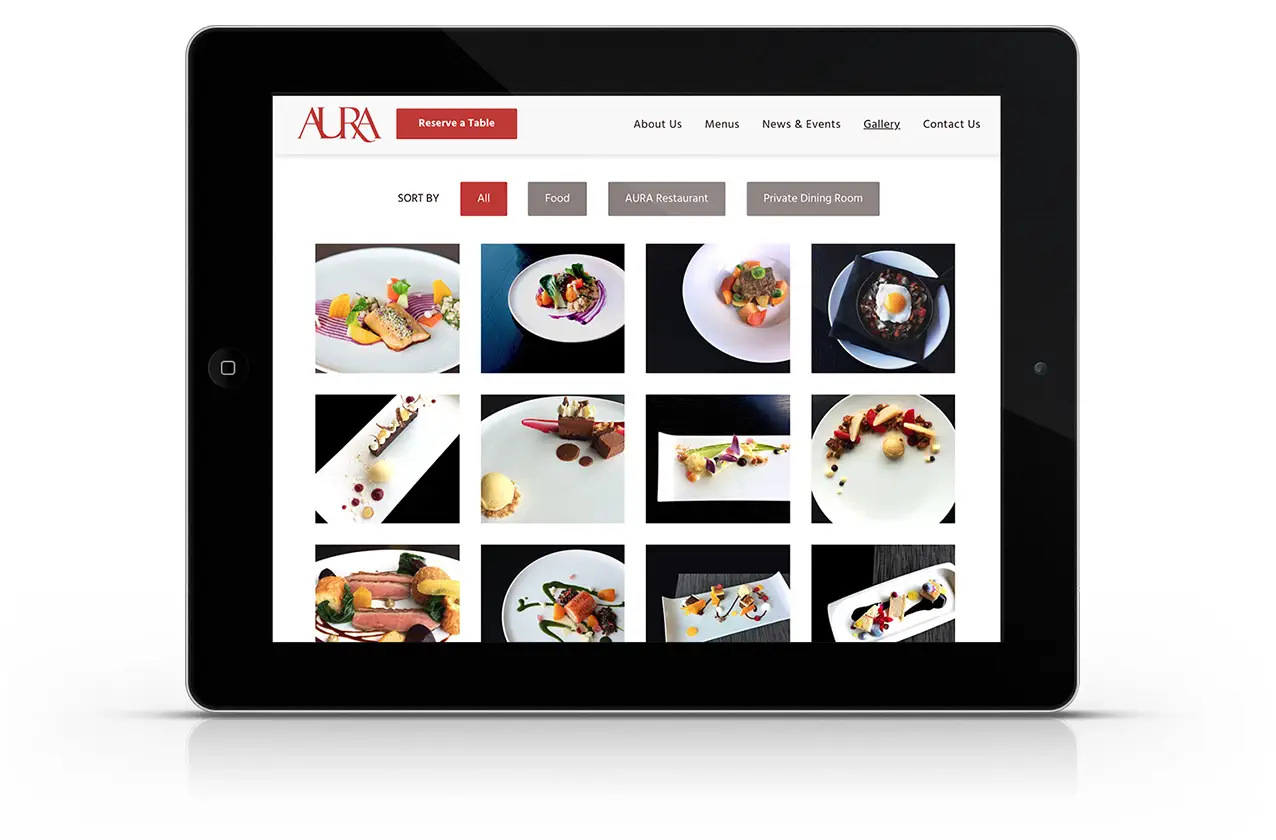 Conclusion
The tight deadline for this project kept us on our toes, but we were able to implement a gorgeous design that shows Aura at its best. We also incorporated innovative techniques to share their menu in a way that's both intuitive to update and easy to access on any platform.
View AURA website