BRANDING / GRAPHIC DESIGN / WEB DESIGN
Aventine Management Group
A partner-owned investment firm operating with a focus on long-term growth.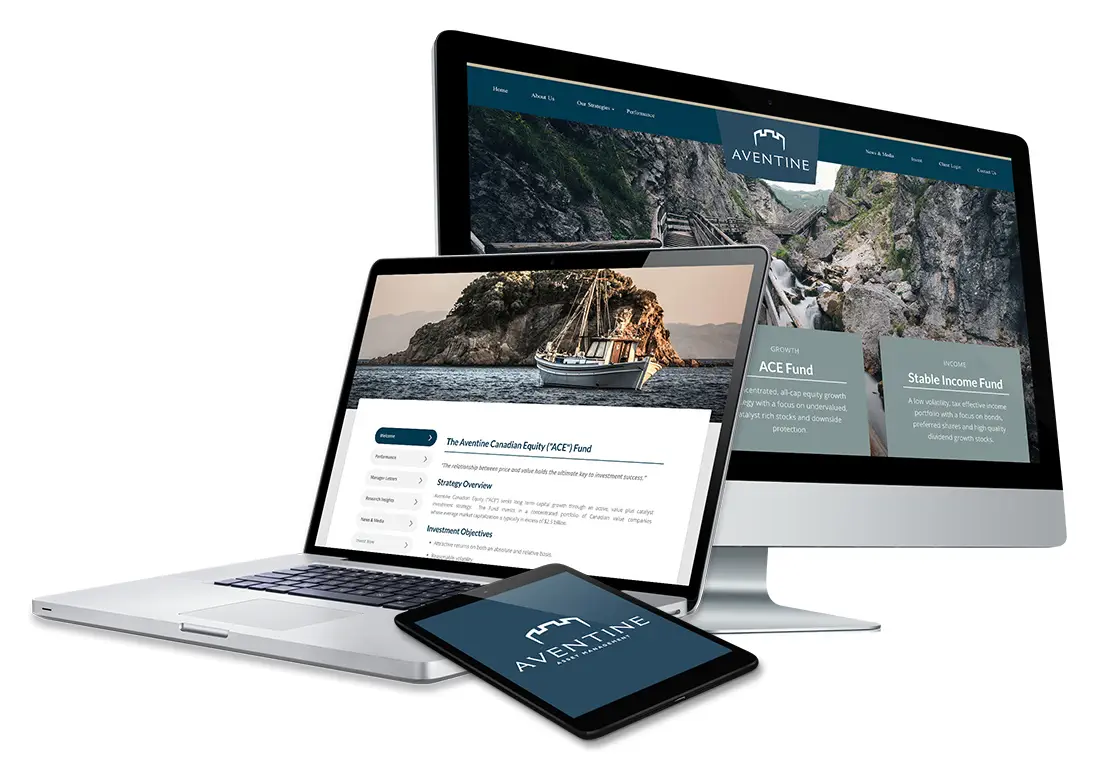 Value and Professionalism
Aventine Management Group is a research-driven investment firm headquartered in Toronto, Ontario. They pride themselves on having significant investments in their own strategies, committing to the security and growth of their funds.
Aventine came to BONE Creative to refresh their visual identity and online presence. They needed to convey the value and professionalism of a quality investment firm.
Visit Aventine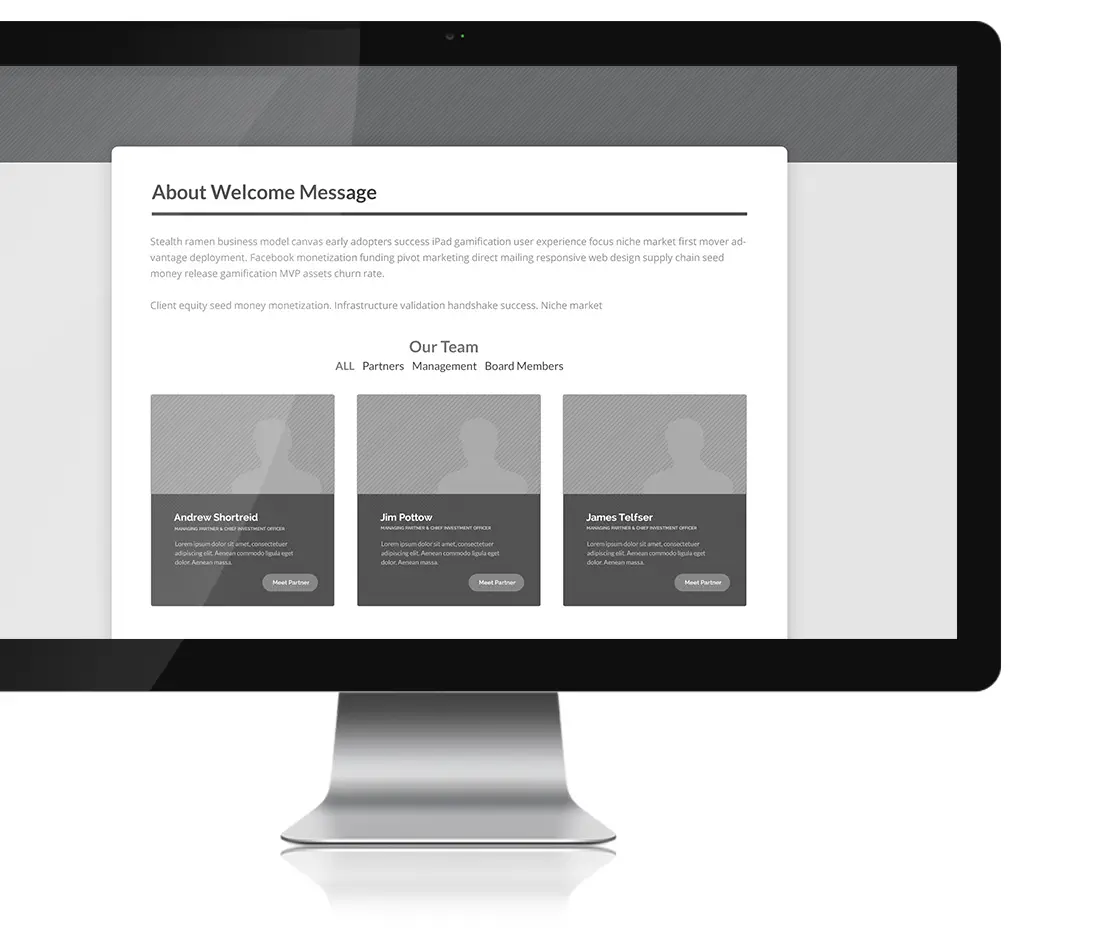 Web Design Next Steps
We engaged Aventine's key players, listening carefully to their needs and encouraging them to voice suggestions. The first step was to created detailed wireframes – black and white outlines of the website that focus on structure and functionality. After further discussion and refinement, we launched into the design, integrating the brand at every stage.
A New Image
The word Aventine is a poetic term meaning "a post of security or defence." The new brand we developed for them is represented by the figure of a medieval tower, abstracted to its simplest recognizable form. The tower represents Aventine's role as a bastion of economic protection, mirroring the meaning of their name.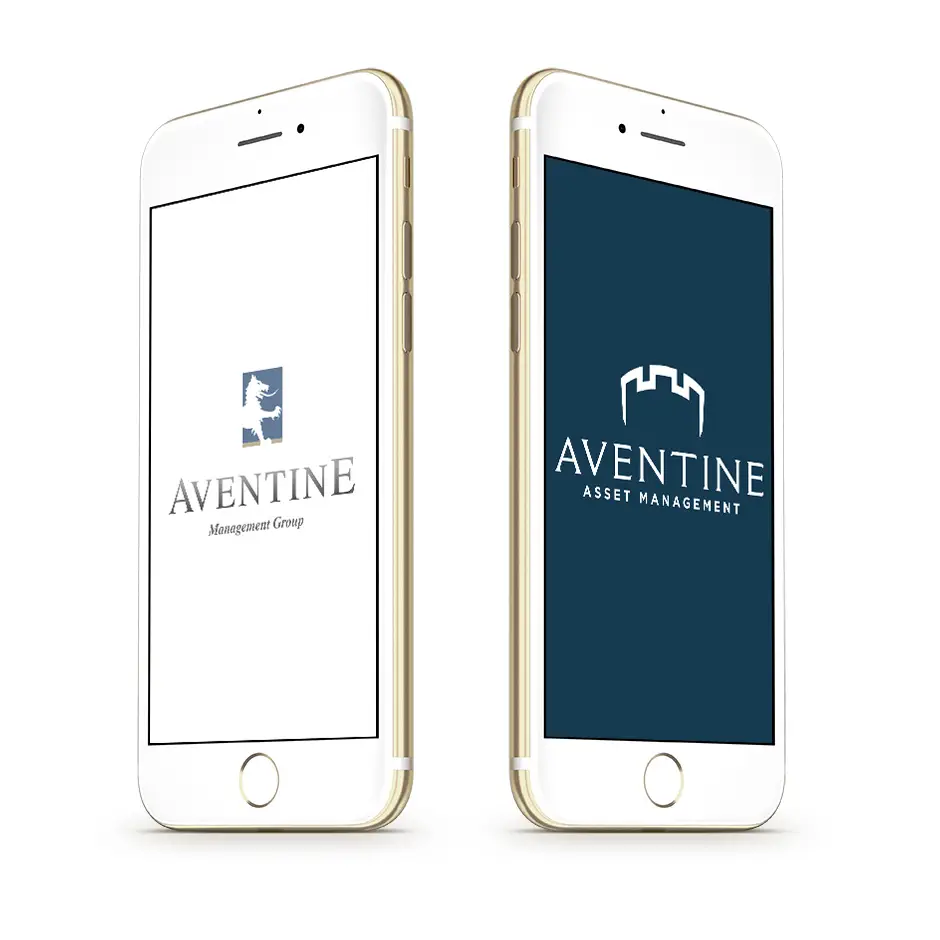 Client Testimonial
"Shon has been providing for my graphic design needs for years starting with our initial brand, all print material, and website. In late 2016, he helped guide Aventine through the process of rebranding the entire company and has again designed everything from our trade show banners and print collateral to our digital presentations. For our website redesign, Shon's team was very helpful and listened to our needs and offered a very collaborative process. They built the site from the ground up for my business, so I'm able to comply with the investment industry's strict regulations and deliver the information my clients and prospects and search engines need to see."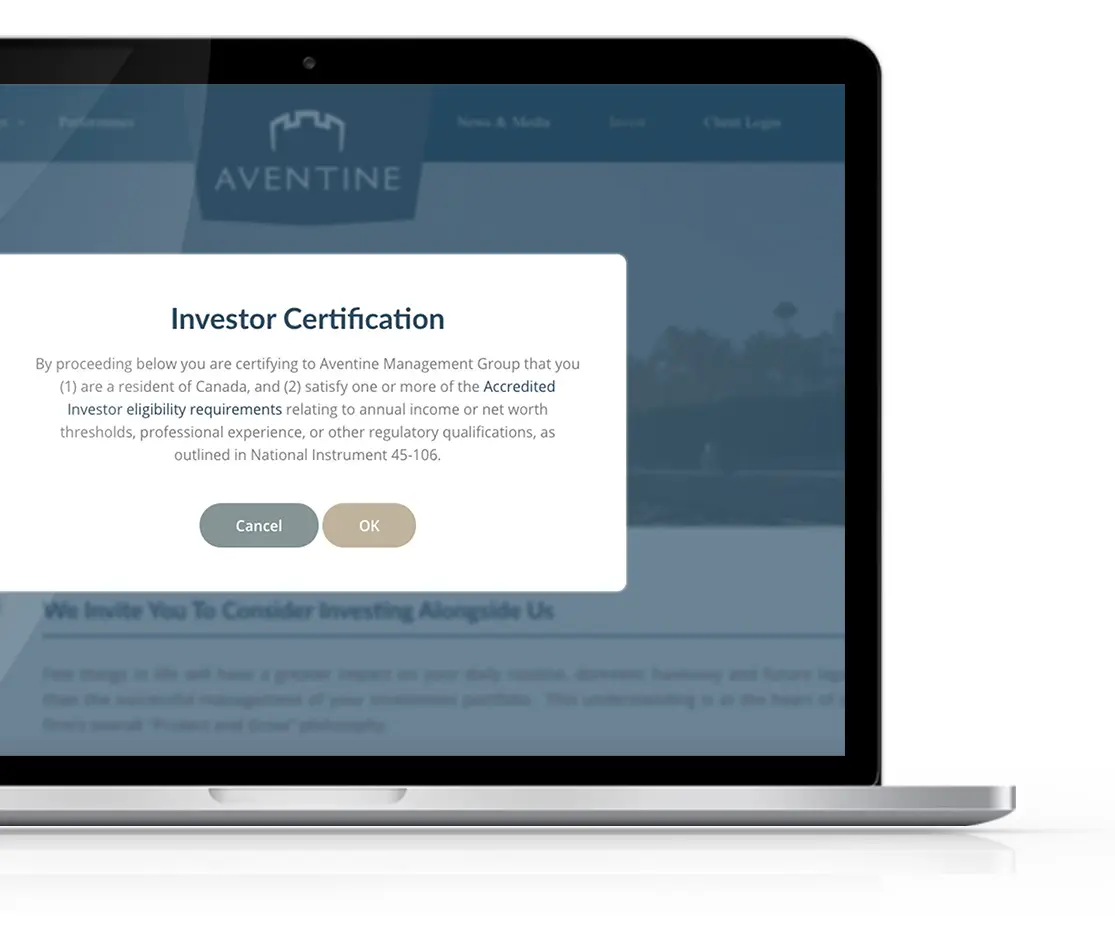 Overcoming Unique Challenges
The development process for Aventine's website had its share of challenges and rewarding successes. The technical world of investment firms can be imposing, so we finessed the presentation of the website to make it accessible and approachable. It was also challenging to navigate the industry's strict compliance regulations, but by working closely together, we achieved it.
A Strong Future
Together with Aventine, we crafted a bespoke brand that represents their mission of protecting and growing their client's funds. Alongside the brand, we built a beautiful website that focuses on the confident, stable lifestyle enabled by sound investments. It provides a solid platform for Aventine to share their expertise, report their successes, and reach out to new clients.
Visit Aventine