Branding / Web Design / Print / Graphic Design
Be A Tourist
Experience five days of Victoria's finest attractions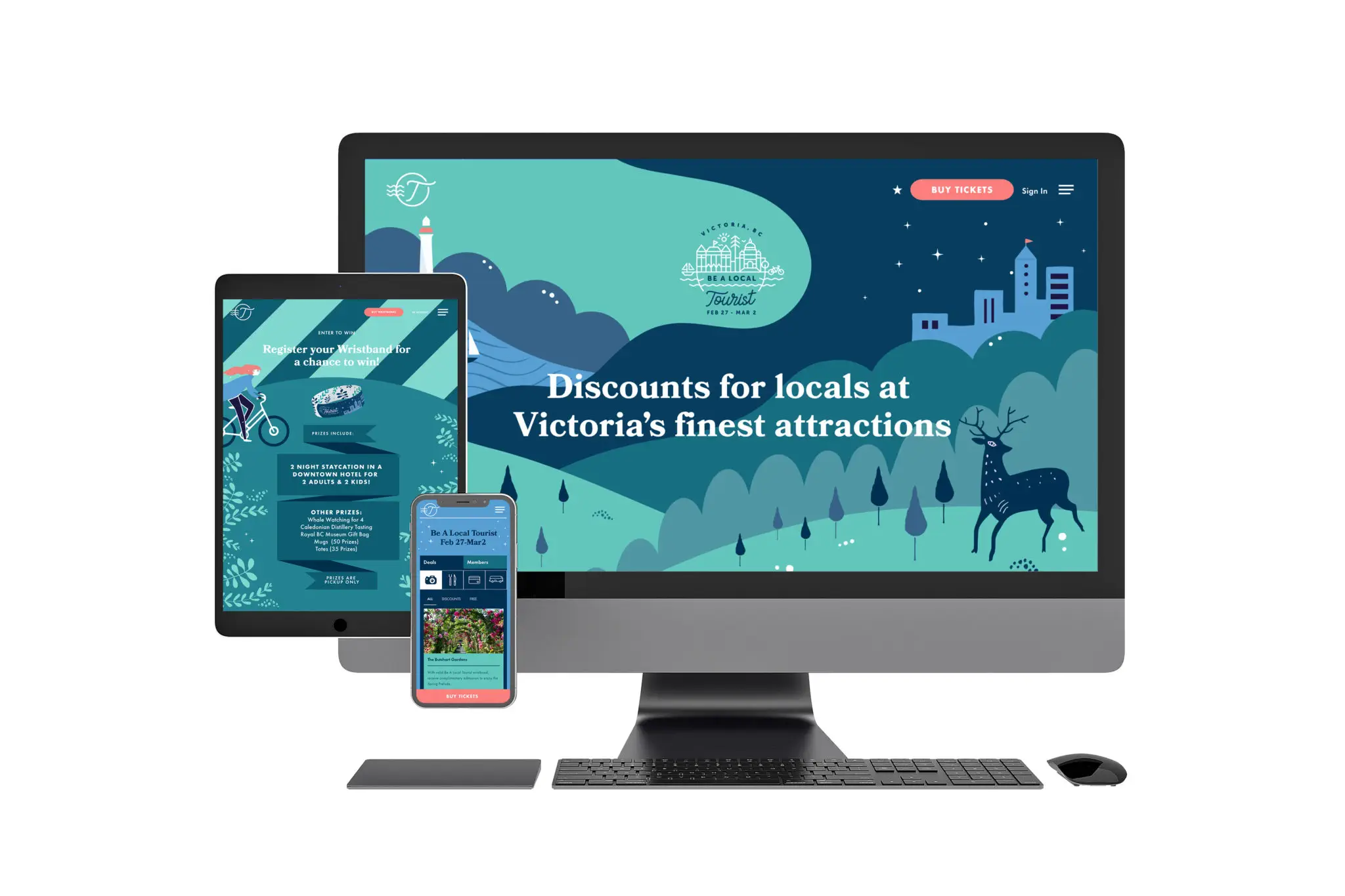 Be a local tourist in your own town
Be A Local Tourist is a five day event created by Attractions Victoria that supports local businesses who provide incredible deals and discounts for attendees to the city's finest attractions. The event brings the community and local businesses together so everyone can enjoy the attractions that make Victoria a world-renowned travel destination.
The event (originally called "Be A Tourist In Your Own Hometown") came to Bone to help roll out a new logo, visual identity, and website. The brand was in need of modernization, and an identity to make it stand out and connect with Vancouver Island locals of all ages.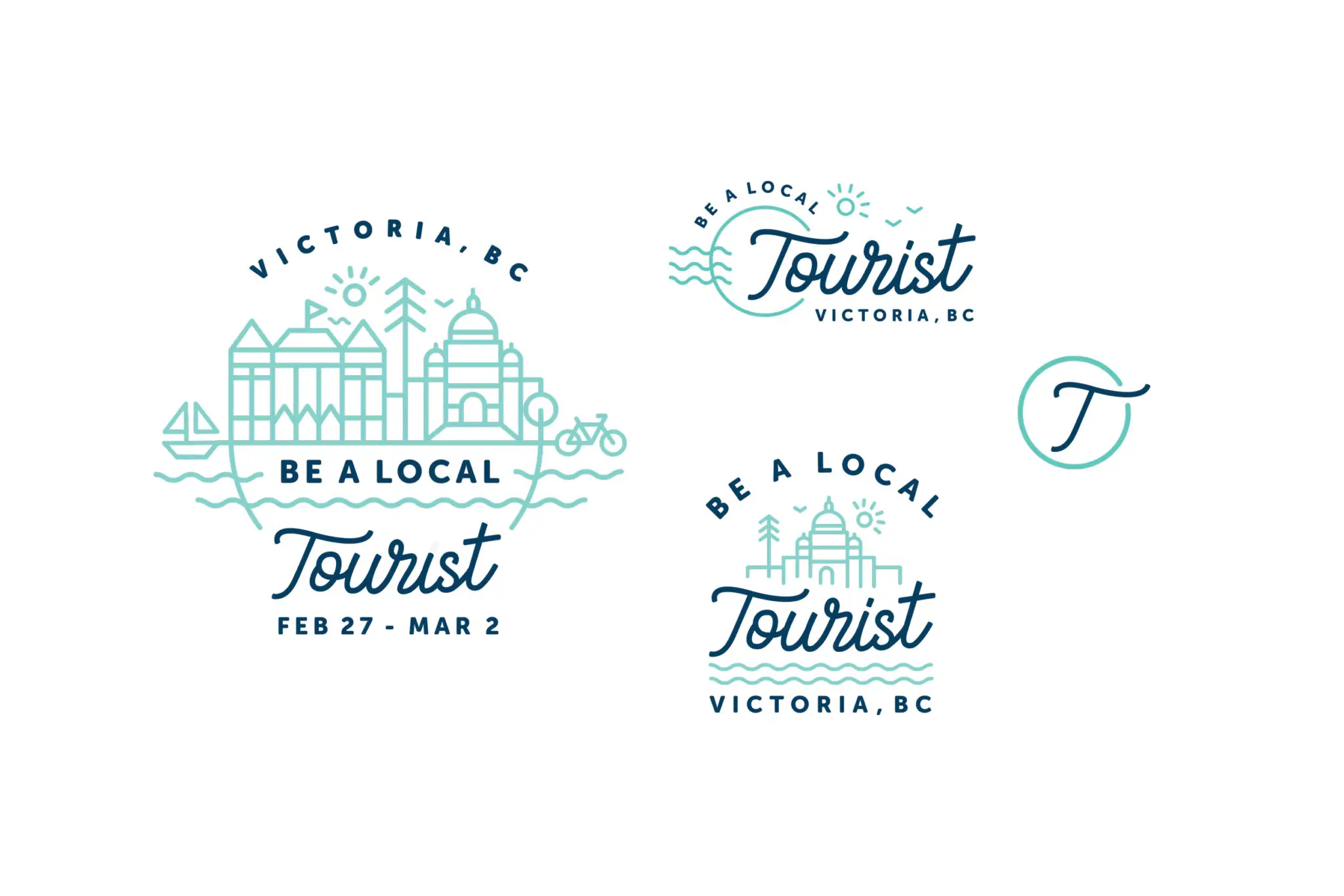 Breathing New Life into a Tired Brand
The first step to the brand overhaul was to create a new mark for Be A Local Tourist that reflected the fun, whimsical vision of the brand, with the beautiful landmarks of Victoria. Bone used the flexibility of the custom illustrations to create multiple representations of the logo to be used on various collateral pieces. The colour scheme created was bright and fun, while still evoking the cool hues of early spring.
We wanted the look and feel of Be A Local Tourist to resonate with attendees of all ages since the event caters to those old and young, and aimed to design a whimsical identity that could be enjoyed by everyone.
Custom In-house Illustrations
The Be A Local Tourist look had "no fire, no energy, no nothing!"
~ Ruby Rhod – 5th Element
The brand was dated and lacked personality; they were ready for a big change.
Using illustrations to represent the event and the city gave Bone the freedom to add an extra layer of fun and distinction to the Be A Local Tourist brand. The flat illustration style is loose, graphic, and evokes the look of cut paper giving it a tactile hand-done appearance, making it immediately recognizable and memorable.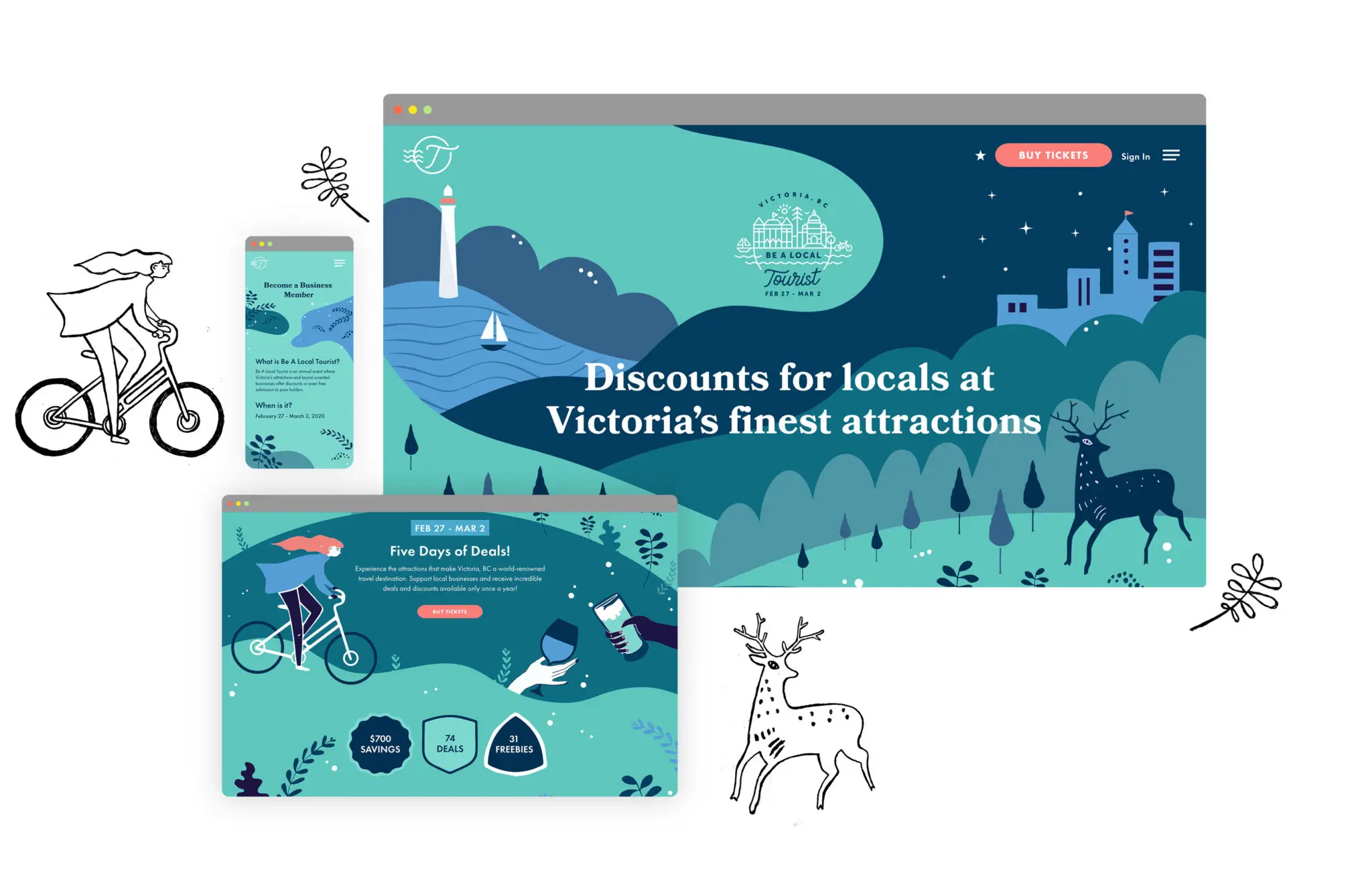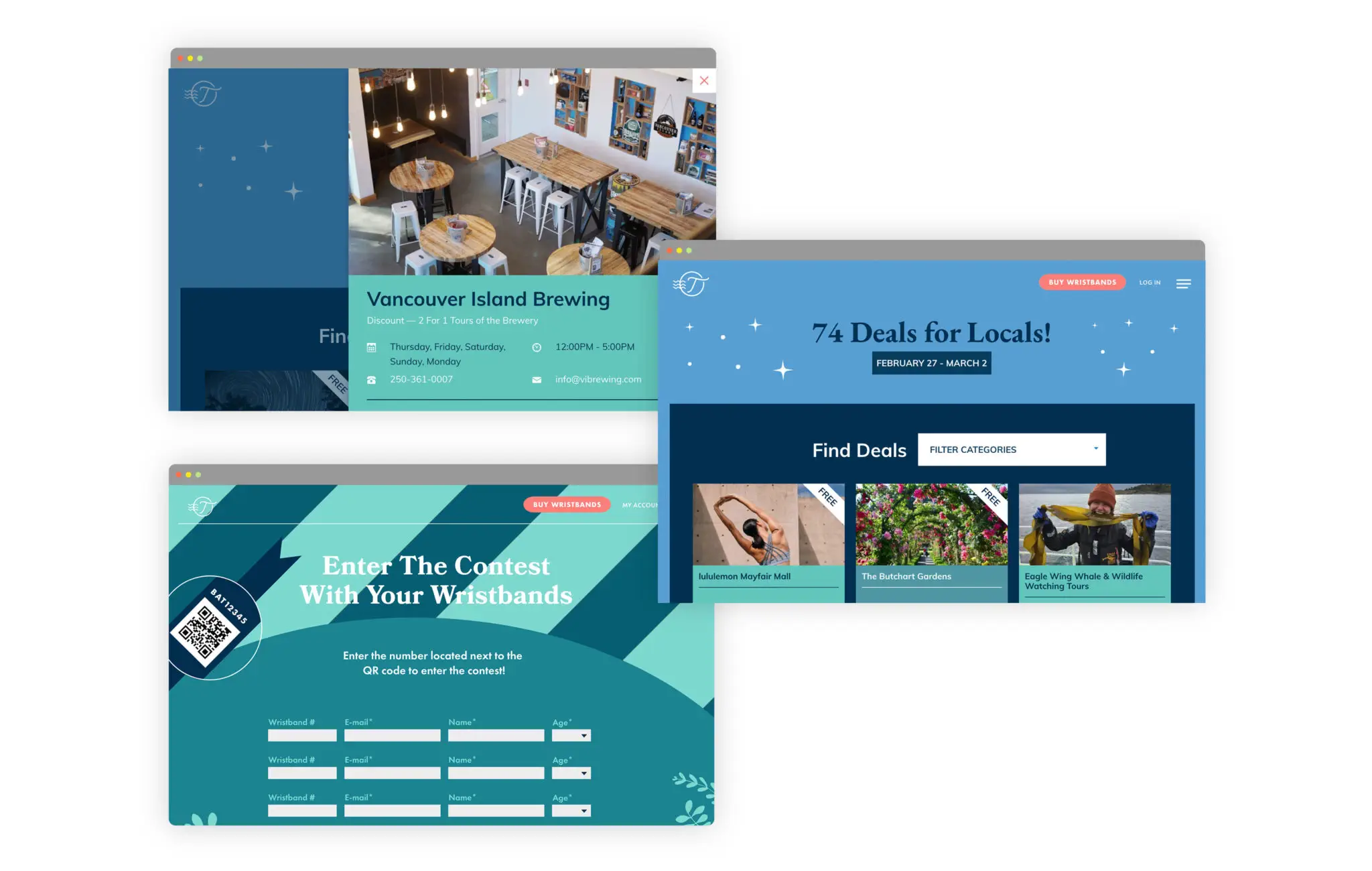 Whimsical Web design
Originally, Be A Local Tourist had shared a website with Attractions Victoria, with their content only visible during key times of year. They needed a completely new perspective that would hold value all year round.
Together we established goals for the website and how it would serve each audience.
For folks interested in attending the event we make it easy to see all the available deals through different local businesses. Participants can even register their wristband pass to use the Itinerary Builder and plan out their experience to ensure they don't miss a thing. To further incentivise the registration, you are entered in a prize draw.
For prospective business members, there are details on the site around the benefits of Be A Local Tourist to businesses and easy contact form to become a member.
Building value in an engaging way
In the past, nothing was ever tracked. Only a few independent members actually tracked things for themselves, so most of the business participants never understood just how successful (or not) Be A Local Tourist was for their company?
Building something engaging for the end-user is primary, but also building value for the business membership with respect to how many people visited us? Who are they? How do I make them a return customer?
We came up with the idea to sell individually coded wristbands that will be scanned by every member, this way each business will know just how many people came to their business. Furthermore, we created incentives for customers to register their individual wristbands with name, email, age bracket. This way businesses will get an accurate number of visitors they received and the contact details of those who registered their wristbands. We want to give Victoria businesses the opportunity to win these visitors as return customers.