Web Design
Blue Horizon Hotel
The West End's Blue Horizon
Blue Horizon is an independent, locally-owned hotel in the heart of Robson Street, downtown Vancouver. The location is in a bustling, high-end shopping and restaurant district, close to all amenities and right in the action for arts & culture. They are proud to be a leader in sustainable accommodation, boasting a Green Key Rating for their commitment to the environment. They also offer accessible rooms featuring automated access, roll-in showers, and more to ensure a comfortable stay.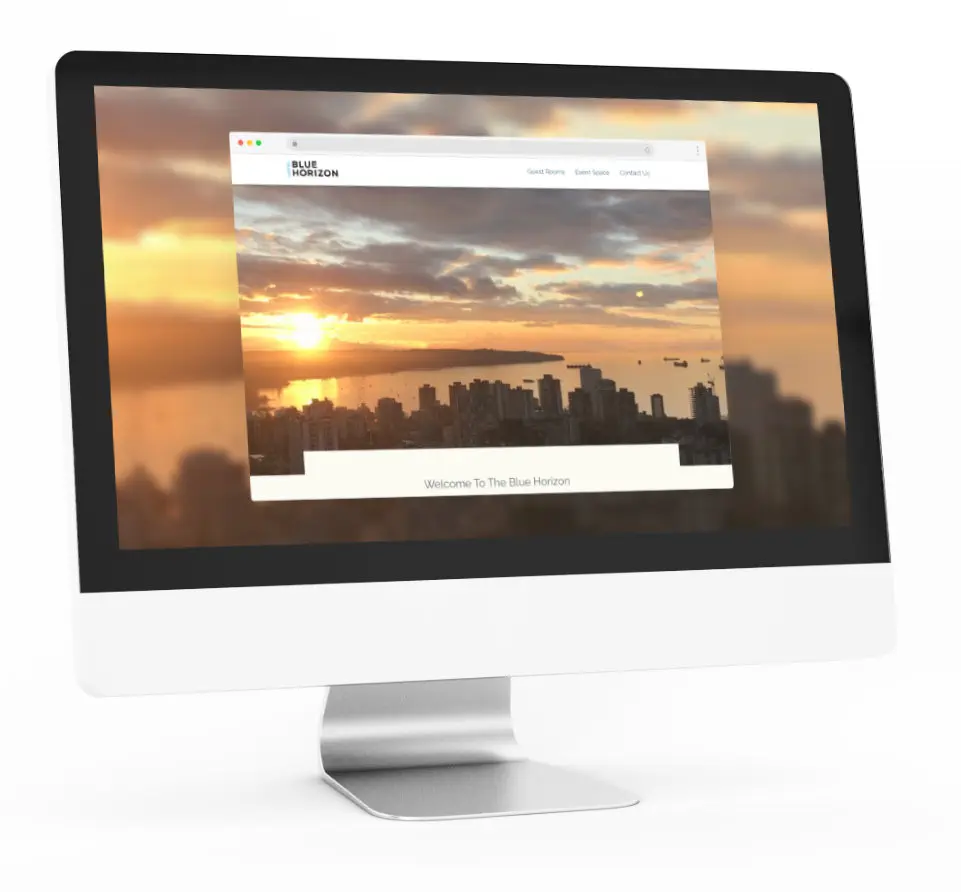 Redesigning a Classic
They came to Bone for help. Their old website was aging and a struggle to keep updated. They wanted a modern site with a sleek design that was reliable and convenient for their staff to edit. More than just a place to sleep, their business needed to be able to effectively highlight everything from their amenities to their event spaces.
Fresh and Usable
Bone designed a new website to meet these goals. By using the latest technology, the new site allows their staff to create fast, seamless edits. Each block of content can be individually themed with a set of curated colours. This flexibility allows for any segment of the page to be easily matched to photos and surrounding content, either to blend together or stand out. It's all possible with just a few simple clicks.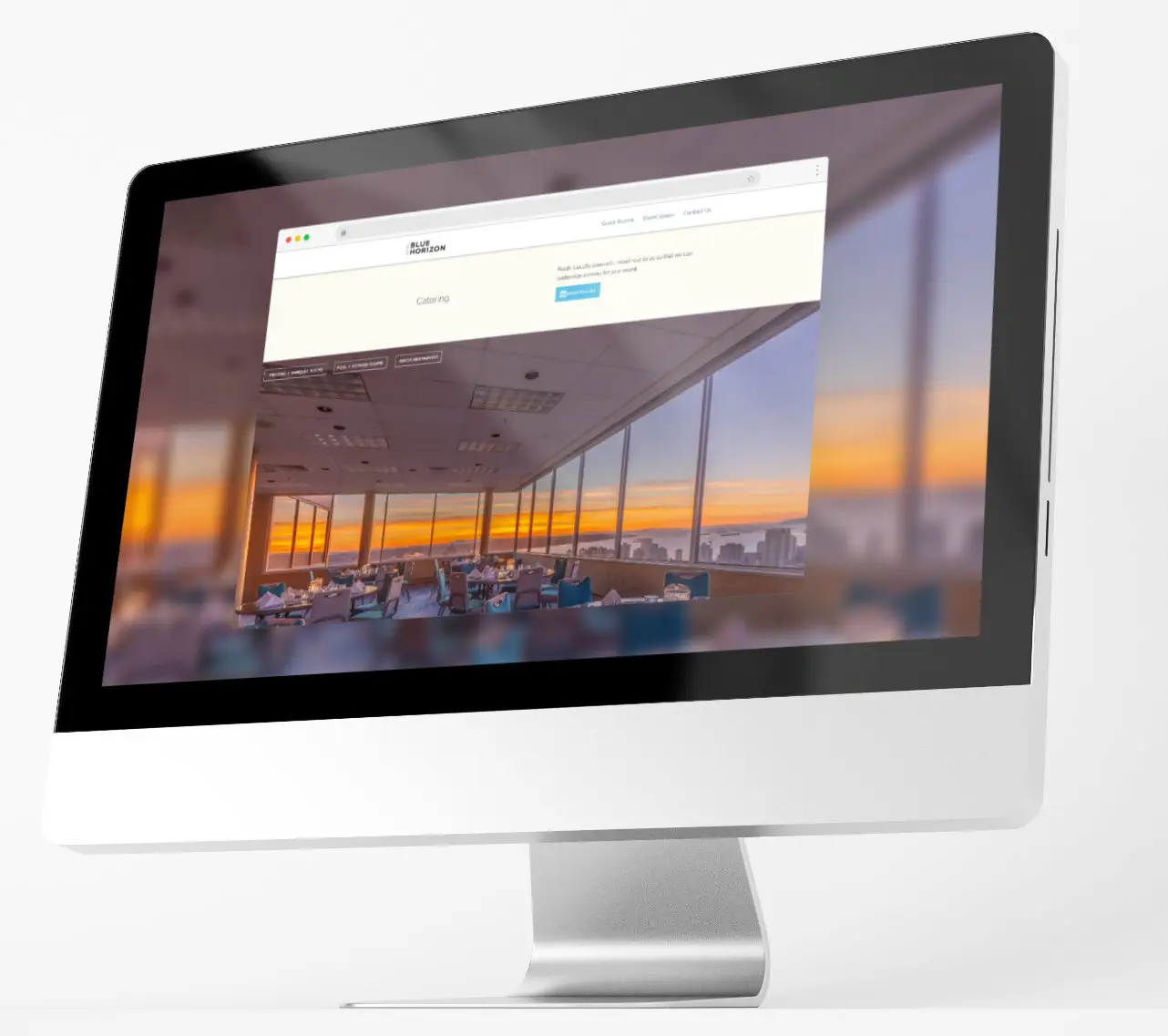 Panoramic Event Space
Blue Horizon already had amazing images and content when they came to Bone, including 3-D digital tours from various parts of the hotel. In particular, the event spaces located on the 31st floor of Blue Horizon really must be experienced to recognize their unparalleled, panoramic views.
We wanted to ensure that the virtual tours were showcased thoroughly for viewers – so we made the virtual tour jump to the event space when you visit the event space page. You get the full impression of the space without having to start at the lobby and click around.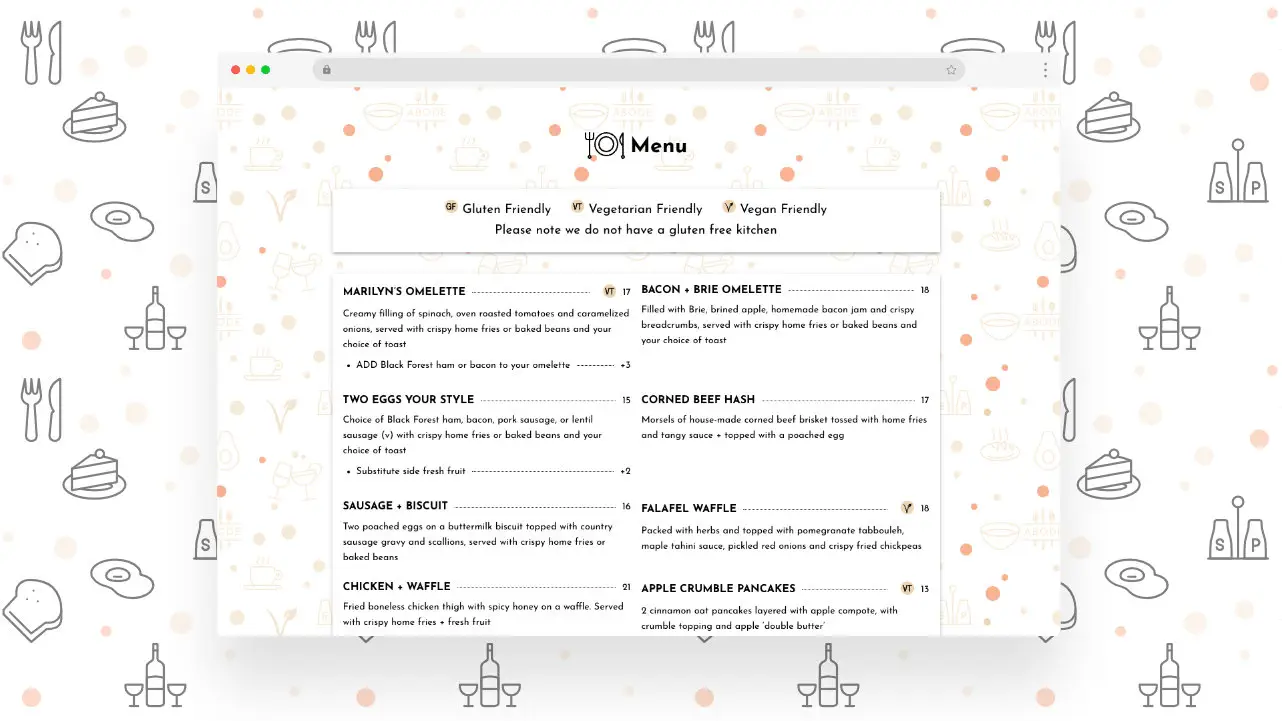 Got a hankering for breakfast?
We were also brought in to re-develop the website for the hotel's restaurant, ABODE. The delicious breakfast spot has changed a lot over the years, and their team was looking for a website that is easy to maintain and gets right to the point. We delivered all that, with a simple and iconic look.
View ABODE
Conclusion
We built Blue Horizon Hotel a stable and modern platform, that's easy-to-update for their staff, and showcases all their business has to offer at its best. See for yourself!
Visit Blue Horizon Hotel