Branding / Strategy / Graphic Design
Caffe Fantastico
An ethical coffee roastery with a rich local history.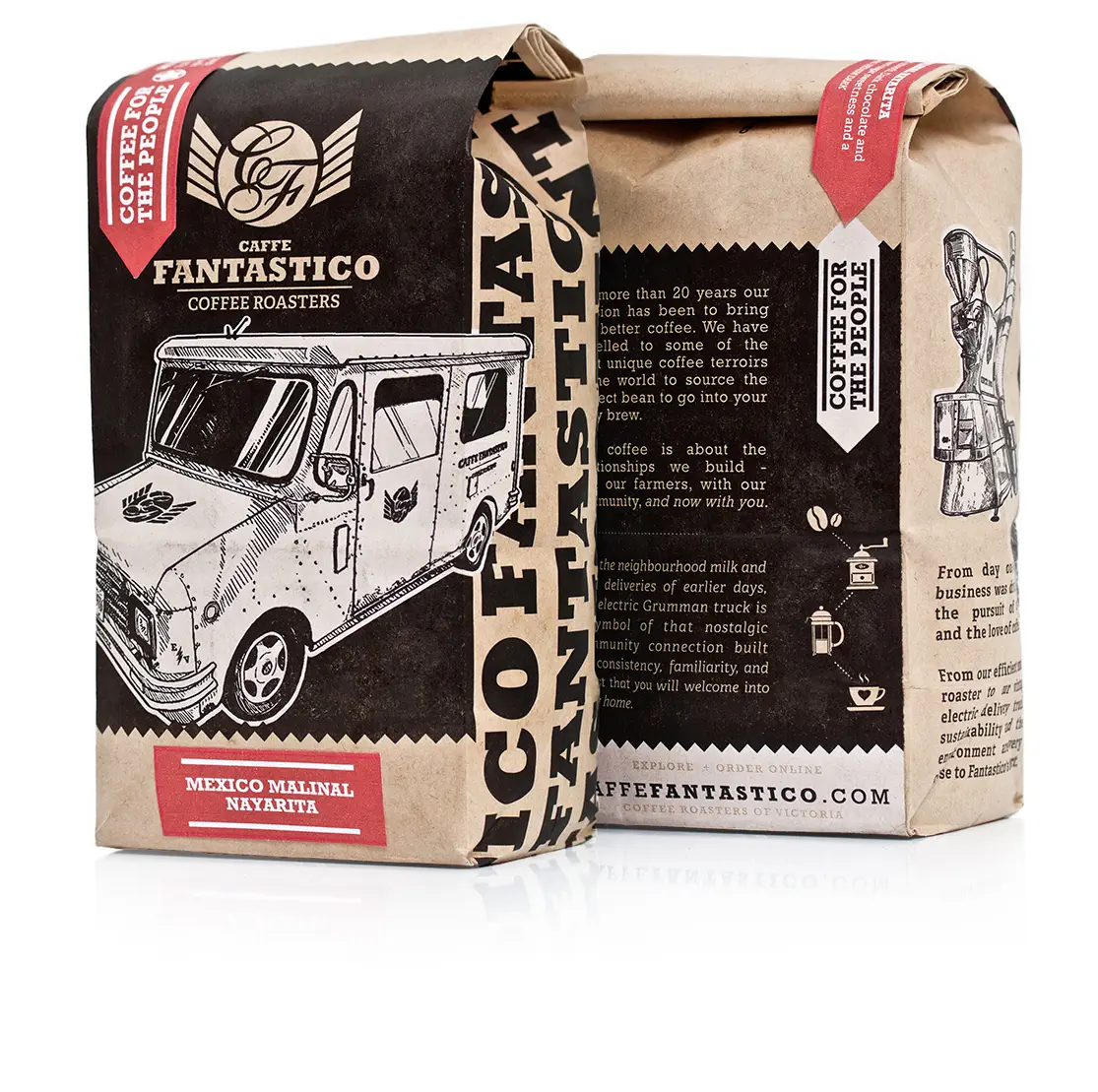 Excellence Outside and In
Fantastico asked BONE Creative to redesign their nondescript coffee bags, to ensure they reflect the high-quality product inside. They needed a design that represented their unique role in the Victoria community, and the environmental principles they believe in.
Caffe Fantastico was the first craft roaster in Victoria, dating back to 1993. Through many years of enjoyment, their signature blend 'Causeway'  – Fantastico became a household name.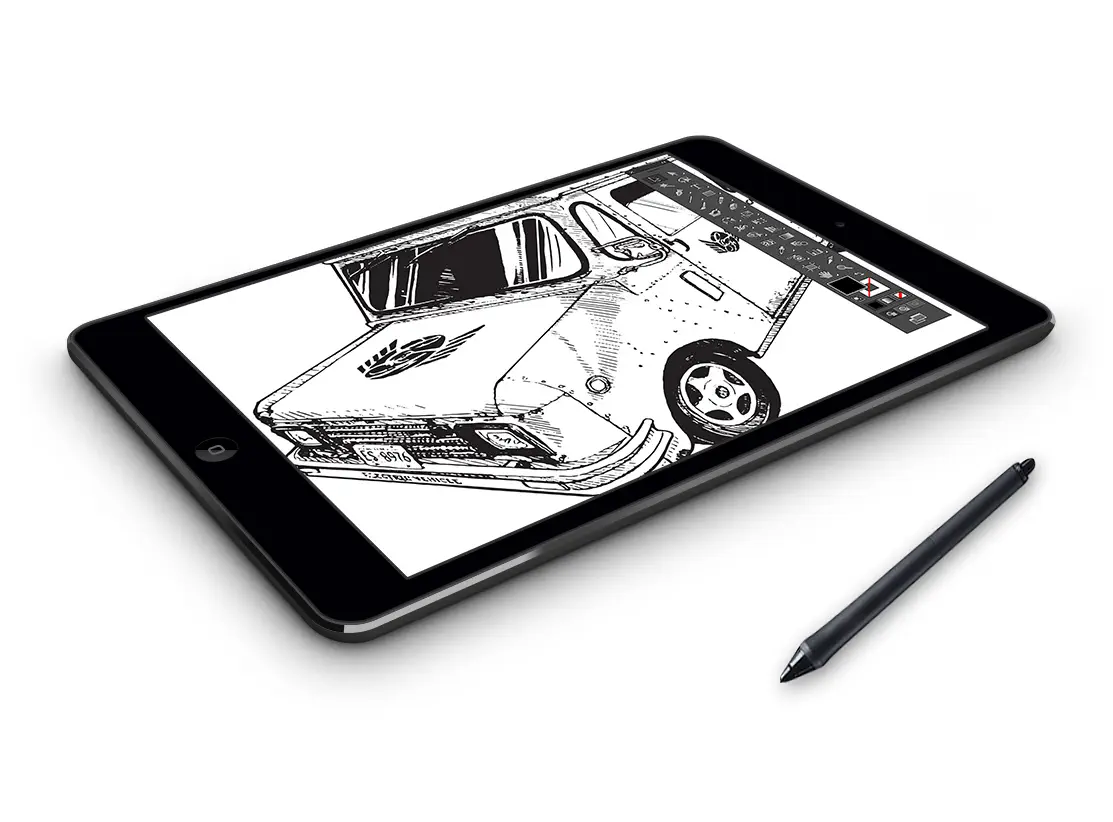 Capitalizing on Fantastico's Unique Past
Starting out, Fantastico purchased a rare electric Grumman mail truck to deliver beans. We chose this as a symbol of their community connection. It's a throwback to the neighbourhood milk and mail deliveries of earlier days.
We integrated this Grumman truck into the front of the new coffee bags as a symbol of what the mail and milk deliveries meant back then… consistency, familiarity, and trust.
Truck Illustration by Tara Williamson
Pairing Aesthetic with Sustainability
Sustainable and environmental practices have always been close to Fantastico's heart – we chose to use raw craft paper packaging to support this ethic of keeping everything simple and compostable.
Taking things one step further, we wanted to add value to their product by educating customers why Fantastico's products are superior. We created a flavour wheel for consumers to reference, to help them understand what they are tasting more thoroughly and identify what they like most. We placed the wheel on the back of the package, so consumers would discover it as part of the ritual of rolling the bag open.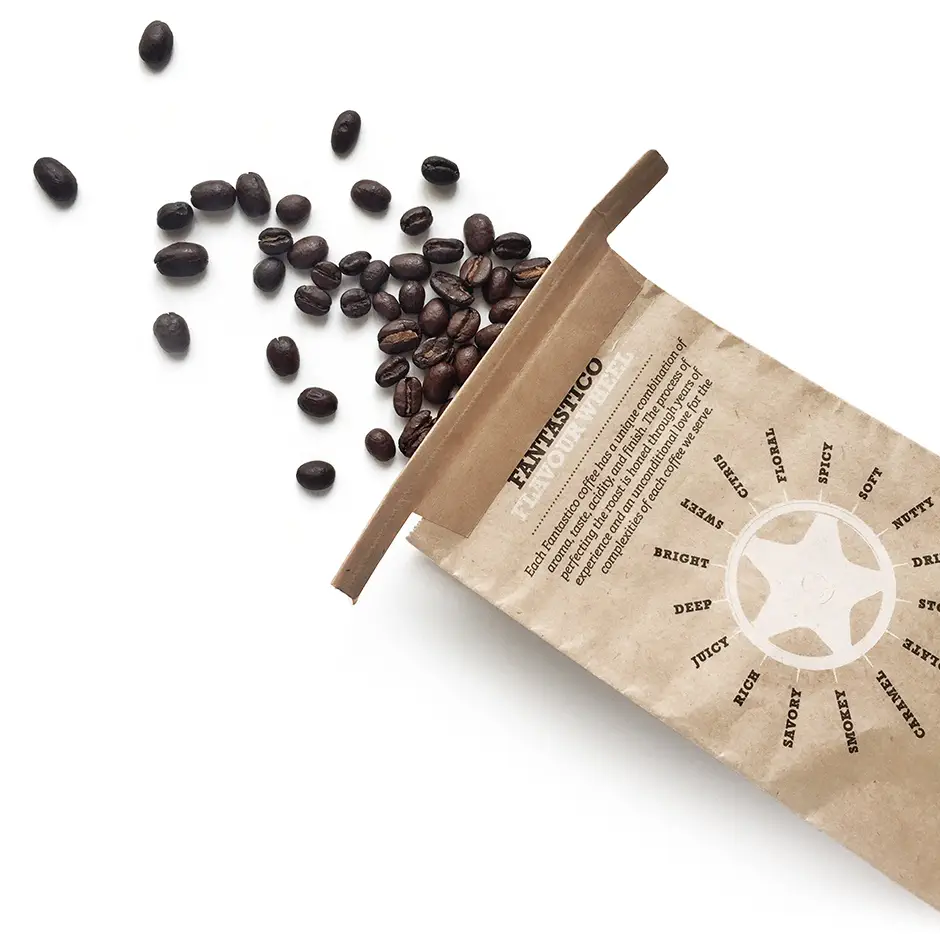 Flexible and Efficient Packaging
To allow for greater flexibility and to keep costs low, we designed a custom label that can be applied to the front of each package to identify its contents. These bespoke labels add a splash of colour that completes the aesthetic.
In tandem with the label on the front, we designed a label across the top of the package. To allow the label on the front to be bold and uncluttered, we put each coffee's flavour notes onto the top label. By wrapping the label across the top, sealing the package into its completed form, the label is a symbol of freshness. It becomes part of the satisfying ritual of unwrapping a package for the first time and breaking the seal.
An Award-Winning Design
The final design not only conveys Fantastico's unique history in the community, it takes every opportunity to add value for the consumer, and remains completely compostable. These powerful qualities lead to the design being recognized for its excellence in the 2017 Applied Arts Magazine Community Awards! The package continues to garner attention for Fantastico, on the shelf and in magazines across the country.
View the Award