WEB DESIGN / GRAPHIC DESIGN / BRANDING
Charles Bridgeford
An asset management firm in Victoria, BC, that brings a unique combination of experience in institutional investment management and agriculture.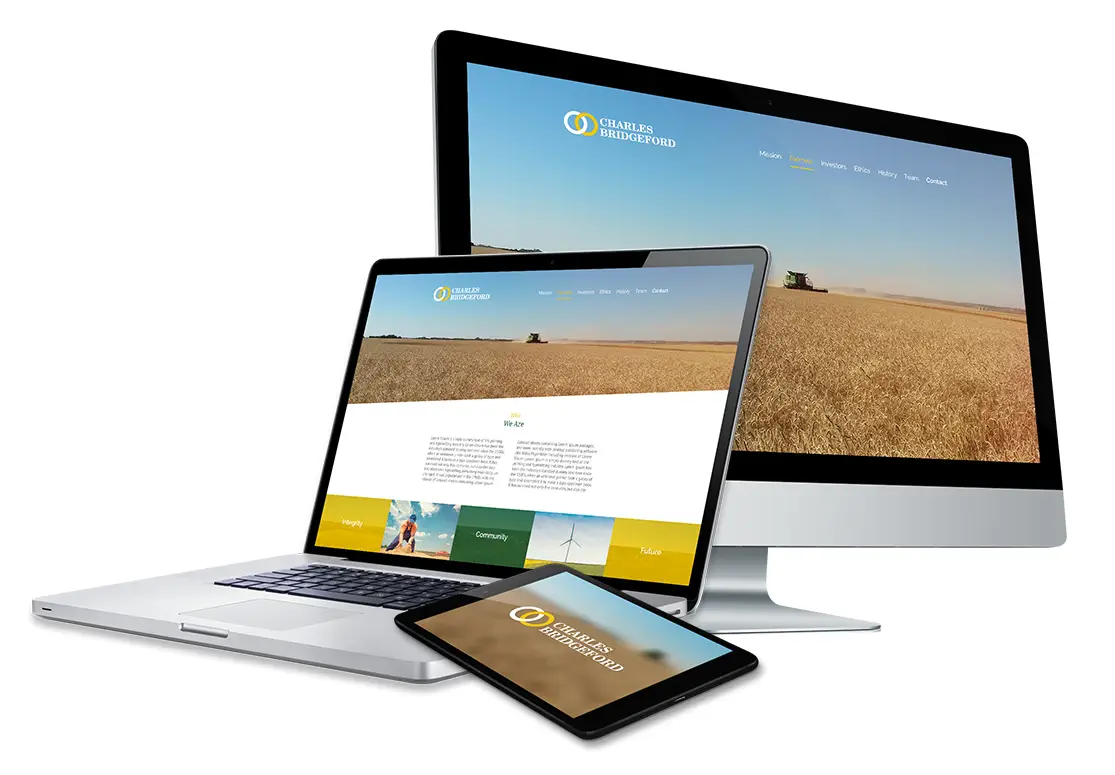 Introduction
Charles Bridgeford work across Canada with farmers and investors to build relationships and grow their businesses.
They approached BONE Creative for a fresh brand and a new website. They followed this with print graphic design for business cards and stationary, as well as their MailChimp newsletter template.
Visit Website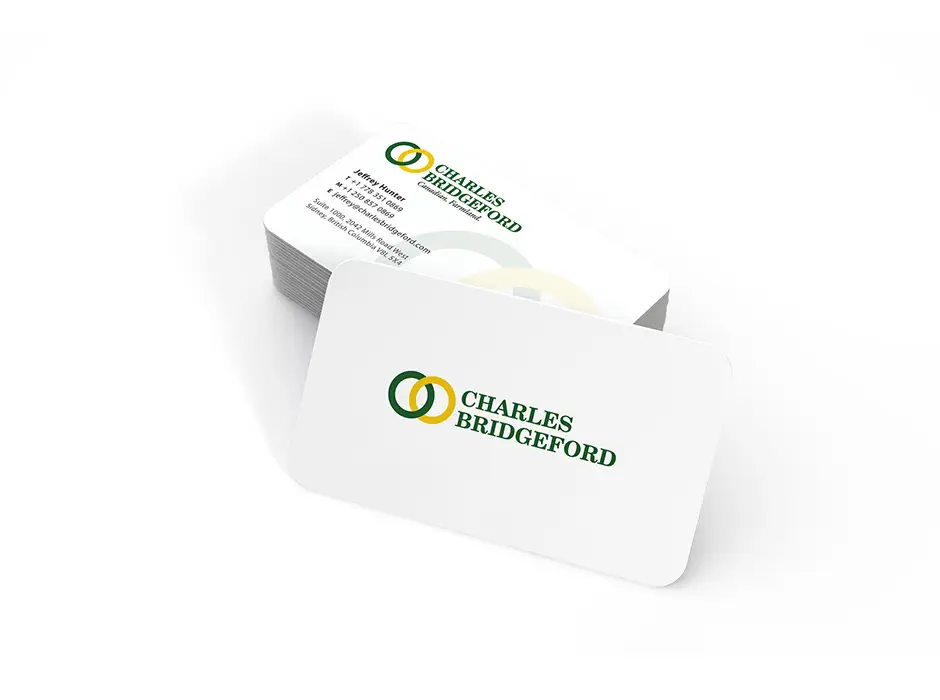 Charles Bridgeford Brand Development
The logo was designed with influence from the colours and shape of the Charles Bridgeford family crest. The two rings representing "Trust" and "Character" which match with the company tagline "Trust is earned. Character is proven."
Informative & Intuitive Web Design
BONE Creative designed the Charles Bridgeford website to be well branded, informative, and intuitive to use. Though the site is a single page, the 'sticky' header allows you to navigate to the information you need. The low pressure contact form turns viewers into leads.
Visit Website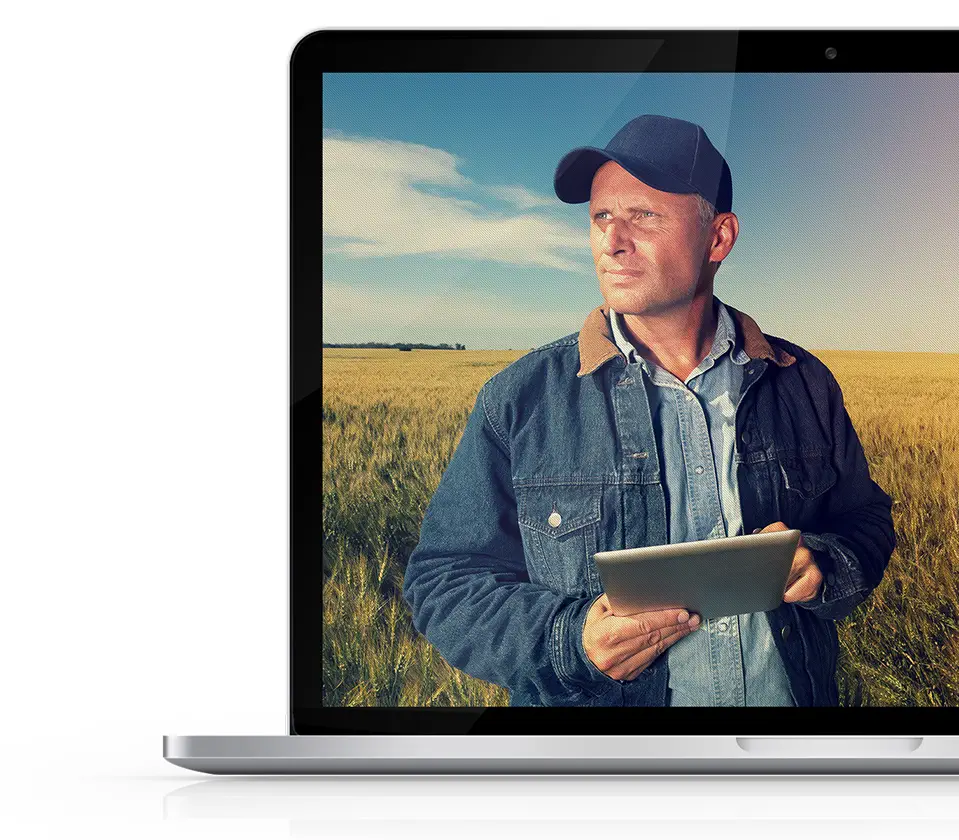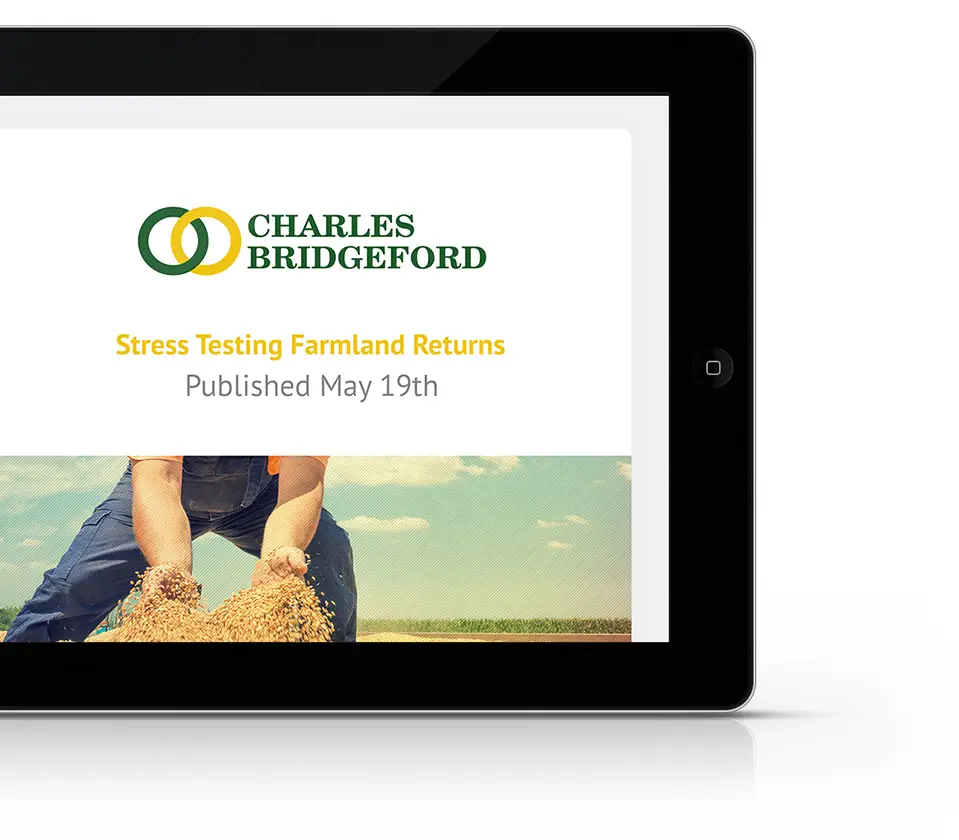 Simple Professional Newsletter
With an established business and clientele, Charles Bridgeford needed any easy way to send news updates and reports.The BONE Creative team built a slick, professional WordPress newsletter template that automatically publishes through their MailChimp account!