WEB DESIGN / PHOTOGRAPHY
Clay & Company
A team of lawyers and mediators serving the greater Victoria region for nearly a century!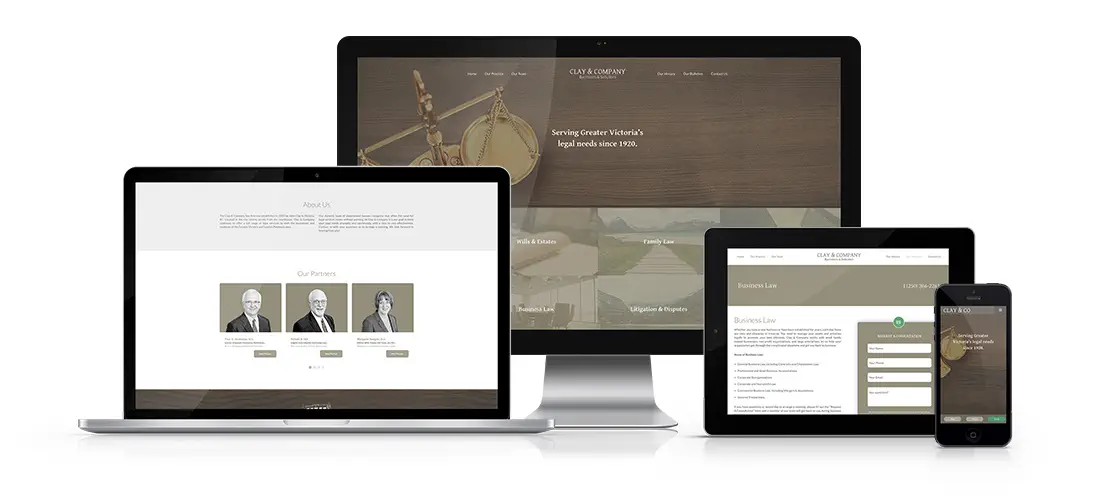 Introduction
Clay & Company asked BONE Creative to revamp their website to confidently and professionally represent themselves and attract new customers.
Clay & Company holds the distinguished title of being Victoria's longest standing legal firm, established in 1920 by John Clay. Their experienced partners and staff specialize in quick & courteous service.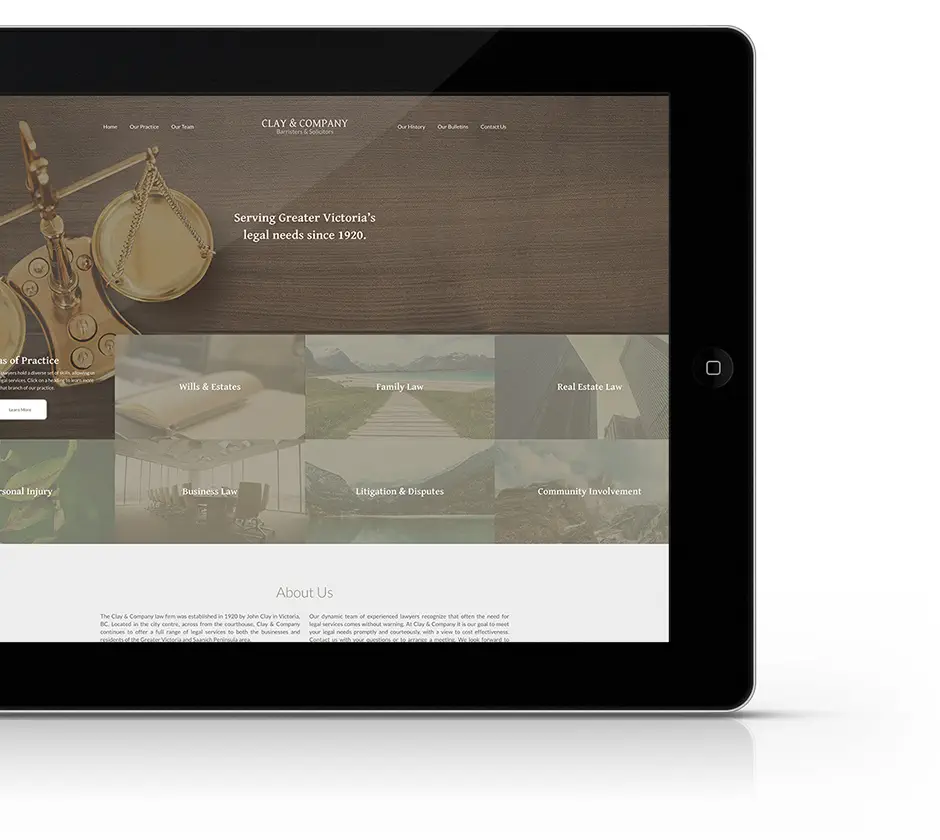 Looking to the Future
Times change quickly and Clay & Company realized their web presence was starting to fall behind the curve. To keep up, they decided to reposition themselves as a leader in the marketplace on all fronts, starting with their website.
Moving Forward
BONE Creative kicked off the process by meeting with Clay & Company and working closely with them to identify their strengths, the essence of what makes them unique, and their goals for the project. Based on what we learned, we created detailed wireframes (black and white outlines of the website that focus on structure and functionality.) Once that was approved by all parties, we moved onto the design phase, infusing their brand into every aspect of the website's design.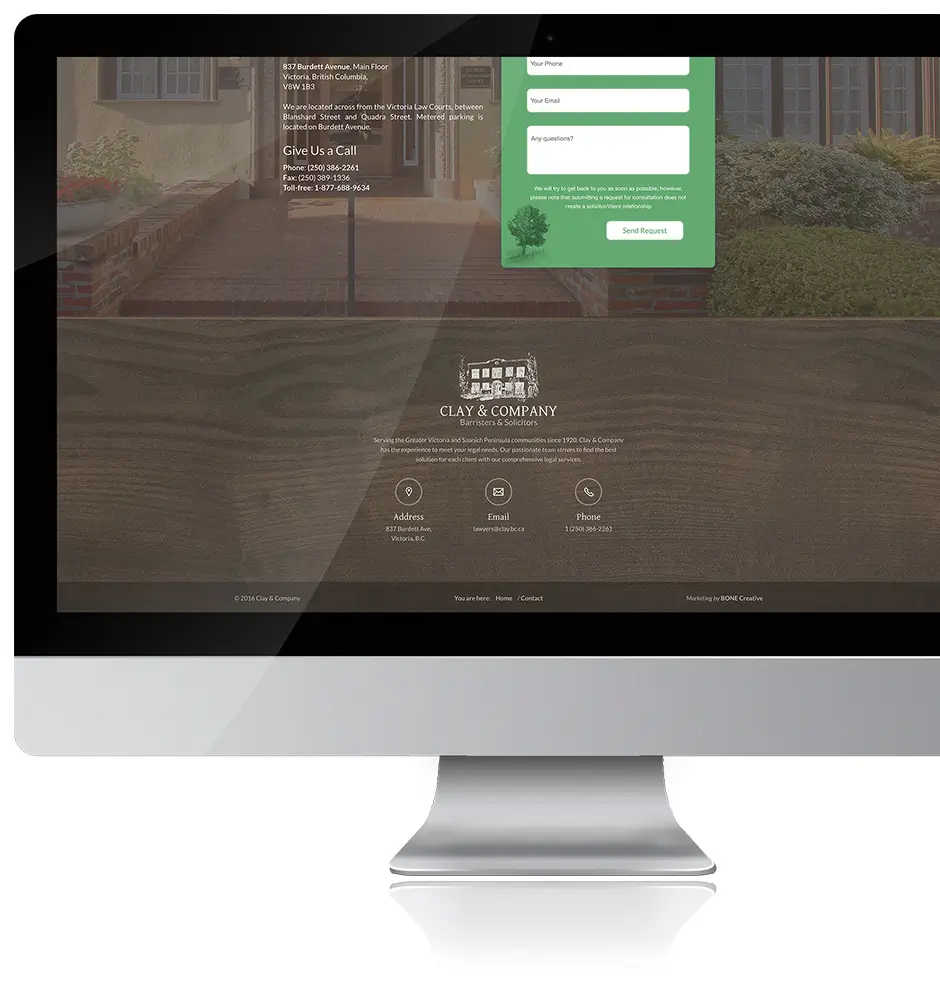 Keeping Years of Legal Wisdom Accessible
A company with a long and reliable history serving the community deserves a consistent, professional website. Our design delivers in spades, providing Clay & Company with a modern, yet subtle and refined online presence to represent themselves for years to come.
It's not all about first impressions, our design balances the needs of returning visitors with the desire to connect Clay & Company with new customers.
Approachable Team
The new site's intuitive navigation, handy contact forms, and logical structure encourage visitors to reach out and contact Clay & Company.
To help add the human element, BONE also photographed their partners and staff. We provided them with clear, professional portraits to represent themselves on the web.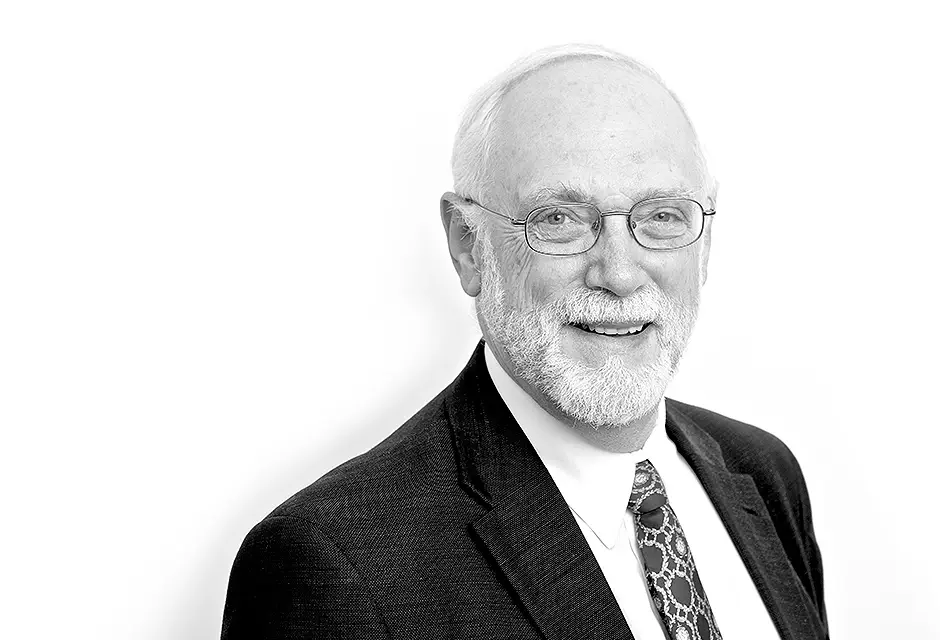 Final Outcome
BONE Creative delivered a website that entices new customers, retains existing clients, and gives a friendly face to the organization.