WEB DESIGN / GRAPHIC DESIGN / PHOTOGRAPHY
De Vine Vineyards
A vineyard and distillery on the Saanich Peninsula of Vancouver Island.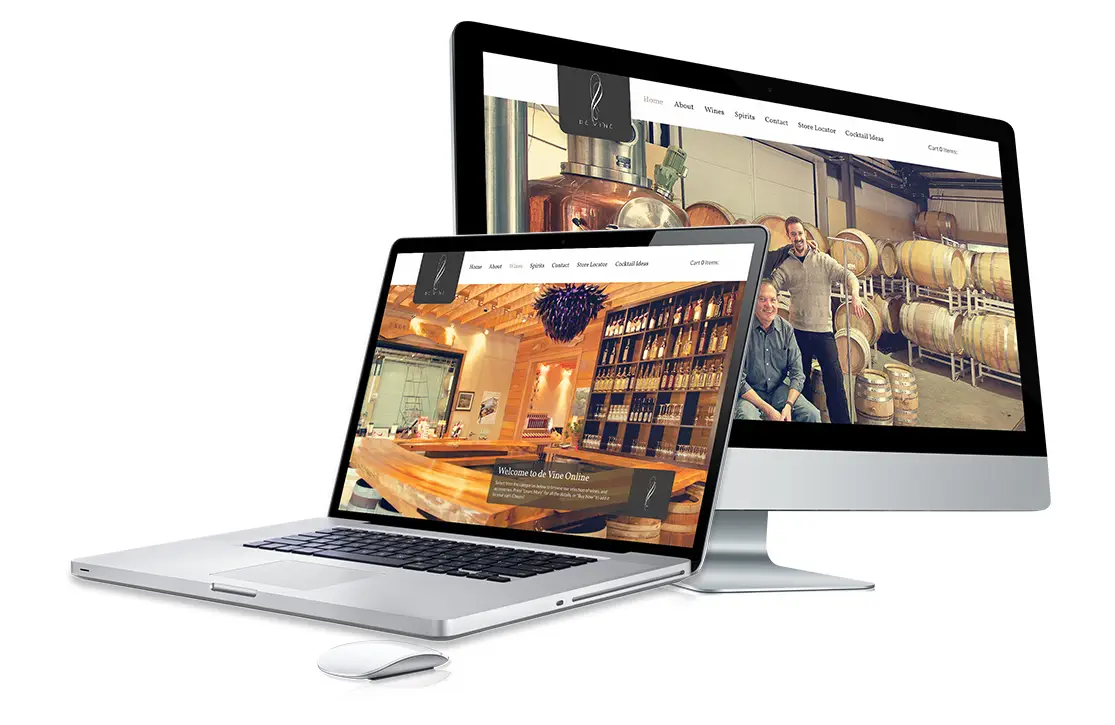 Introduction
De Vine Vineyards is a family run winery & distillery, with a gorgeous location on the Saanich Peninsula featuring views of the nearby Gulf Islands and Mt. Baker.
De Vine Vineyards approached BONE Creative to design their new website. They needed the capability to feature each product and sell to specific Canadian provinces, but not all.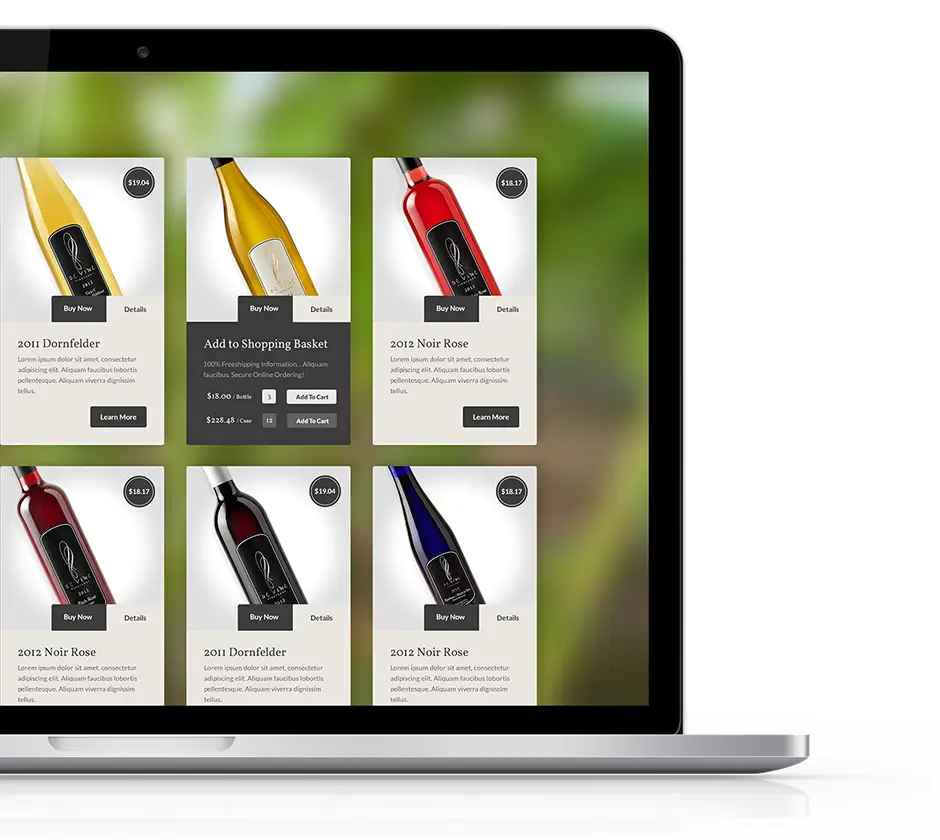 De Vine Online
BONE Creative designed the De Vine Vineyards website to be polished and professional with high-impact photography.
Each page is simple to navigate with calls to action for purchases or to make contact.
Eye Catching Imagery
When BONE Creative visited De Vine Vineyards, we knew we had the perfect location for brilliant photography. Between shots of the view, the rows of vines, and the distillery, we have a photo to represent every aspect of the business.