WEB DESIGN / PRINT / MARKETING / PHOTOGRAPHY
Eagle Wing Tours
An outdoor eco-tourism company in Victoria BC.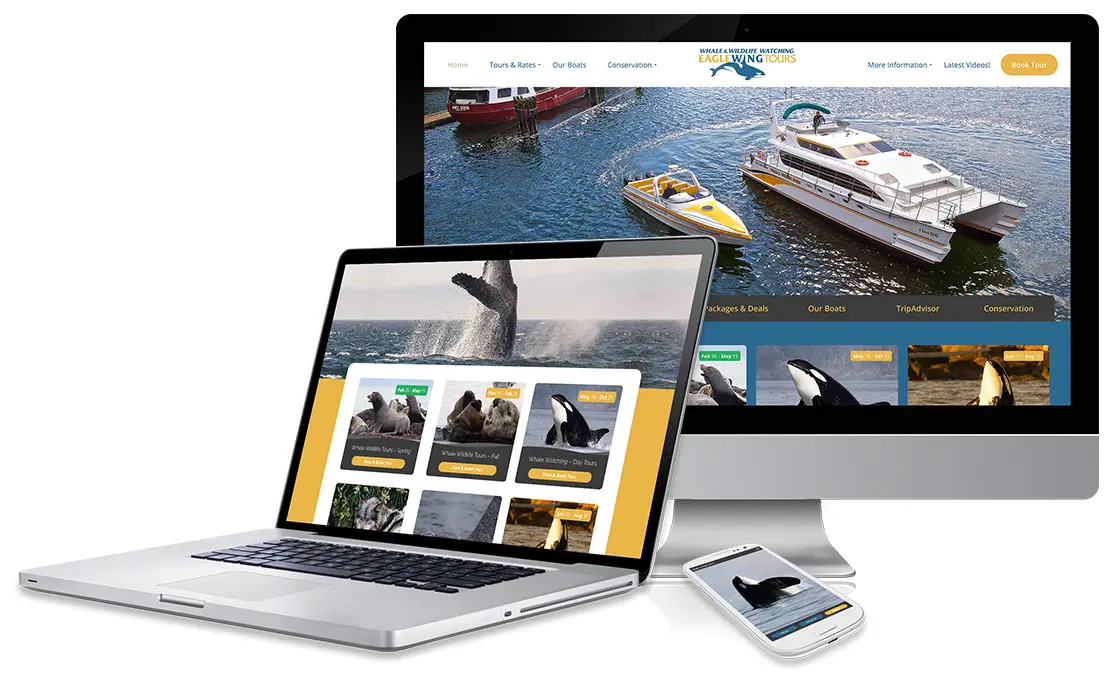 Working with a Leader in Eco-Tourism
BONE Creative has collaborated with Eagle Wing Tours for over five years, working on brand development, countless websites, print projects, vehicle wraps, and marketing campaigns.
Eagle Wing Tours is a Victoria-based eco-tourism agency. Their passion for preserving the environment has made them an industry leader and Canada's Top Sustainable Tourism Business. They've also been voted TripAdvisor's #1 whale watching company in Victoria, BC for over a decade.
Visit Eagle Wing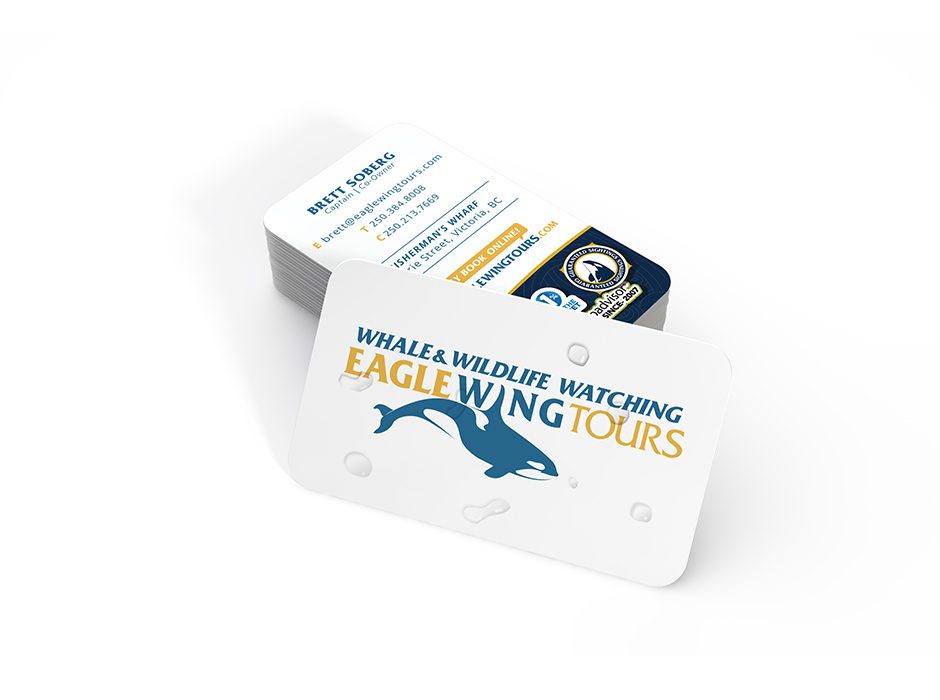 A Unified Vision for Branding and the Web
We designed a bold and clear brand to communicate Eagle Wing's identity. By incorporating an orca in their logo, we gave consumers a way to identify their business at a glance. We then revamped their promotional materials, unifying the voice, style, and overall brand.
Strategic Thinking for Better Conversions
With the success of the rebrand, we moved on to create a website to promote their tours and book clients. We ensured it clearly delivered information about their tours, while streamlining the booking process. The clearer and more intuitive we made the site, the more sales increased. Years after we launched their first website, we continue to study how visitors navigate their offerings, allowing us to fine-tune the site every year, garnering more conversions.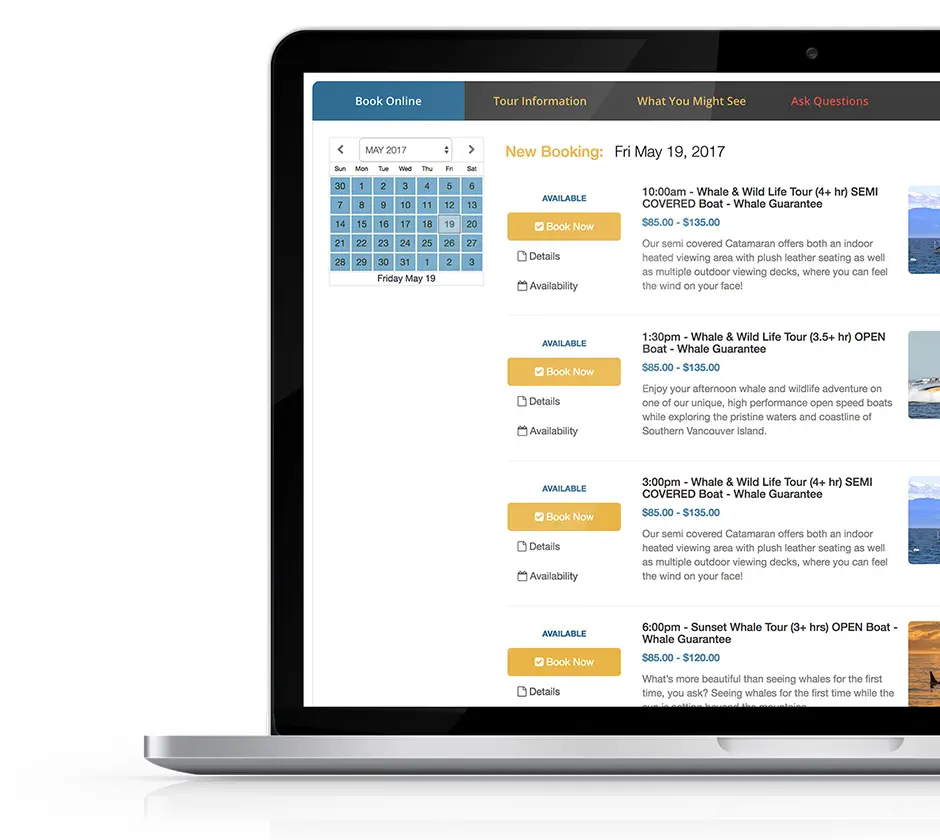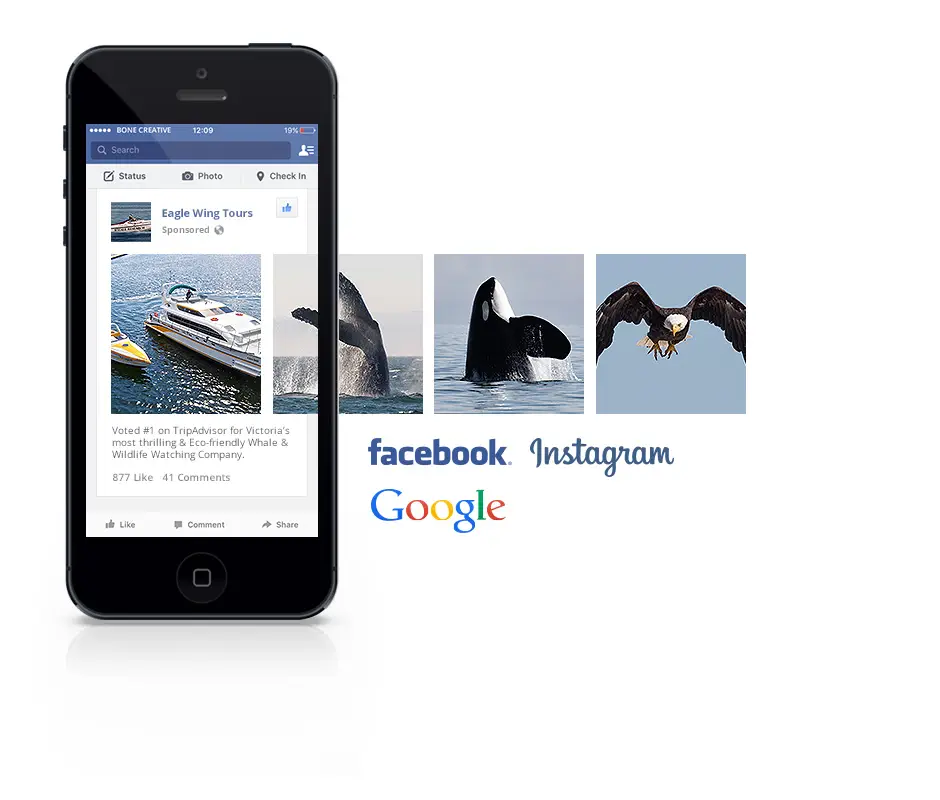 Online Marketing And ROI
Having a fantastic site isn't enough to make a successful business; you have to be found. In this competitive industry, we have continually driven thousands of accurate, relevant consumers through Google AdWords and Facebook advertising and retargeting for an annual return on investment of over 500%.
Client Testimonial
"Bone's crew has a broad range of in-house talent. They developed our new brand, and designed everything from our website to brochures to the our vehicle wraps…. literally everything! After failed attempts with other companies BONE took over our online and offline marketing, with improved results year after year they consistently deliver an ROI of 500+%. I think of them as part of our business and are integral in all of our marketing decisions. I would completely recommend Bone Creative to any business that wants a strategy to grow and look good doing it!"
Greater Visitor Offerings
The Insider's Guide is the perfect resource to keep Victoria tourists on the Eagle Wing Tours site while they learn about local restaurants and attractions – and how to get to them from Eagle Wing's dock! Use the filters to see Accommodations, Attractions, or Restaurants, all recommended by the locals.
Try the Insider's Guide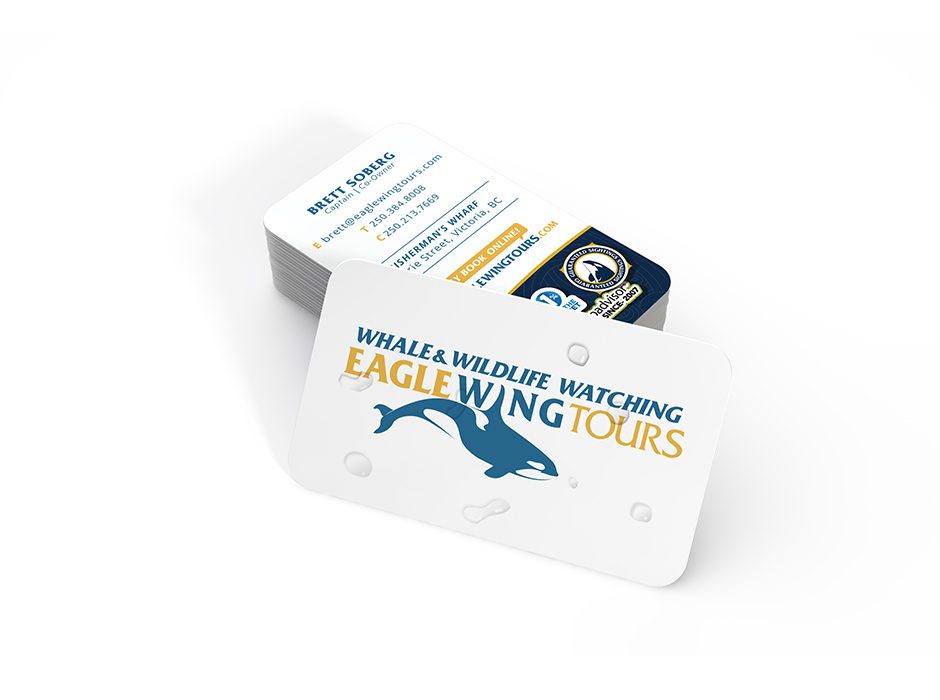 Transparency, Trust, Results
Our relationship with Eagle Wing is built on trust: we honestly report our results, speak in plain language, and are transparent about our process. Today we continually audit and tune our web and marketing strategies to drive more sales. Together, our work has more than tripled Eagle Wing's annual revenues in the last 3 years! It's all in the results.
Visit Eagle Wing