WEB DESIGN / GRAPHIC DESIGN / PHOTOGRAPHY
FOO
A Southeast Asian eatery with locations in Victoria, BC and Calgary, AB.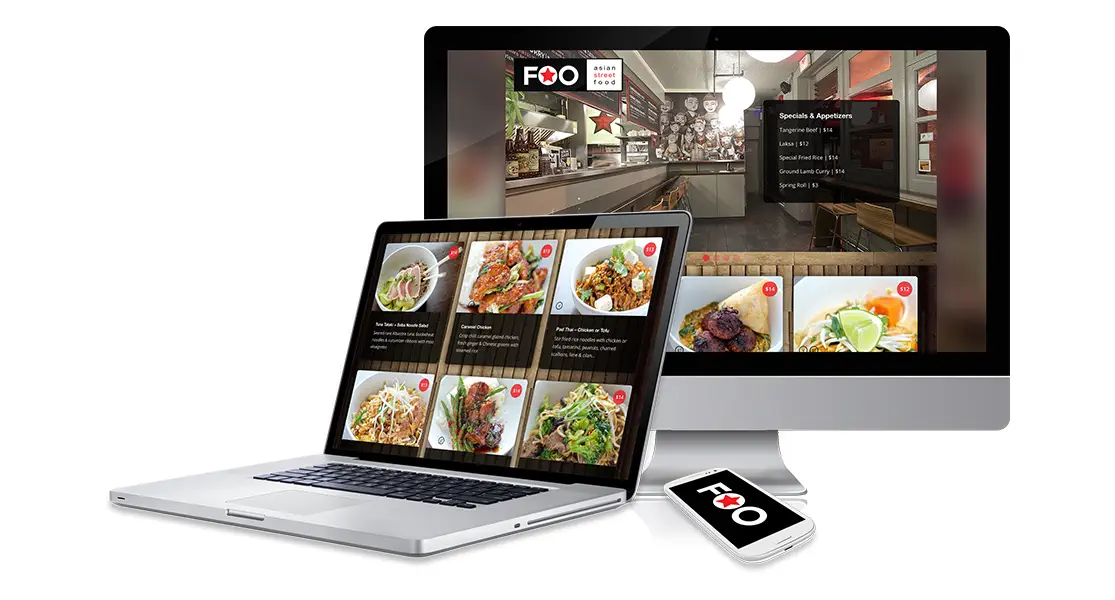 Introduction
One of BONE Creative's most delicious clients, we have worked with FOO on various creative projects including brand development, print design, product photography, website production, and marketing.
FOO is a tribute to Asian street food culture. Based on the owners' experiences living and working in Asia, it represents the street stall food culture that left a profound impression on them. Today, FOO is known for its modern, personal, and laid back atmosphere.
Visit FOO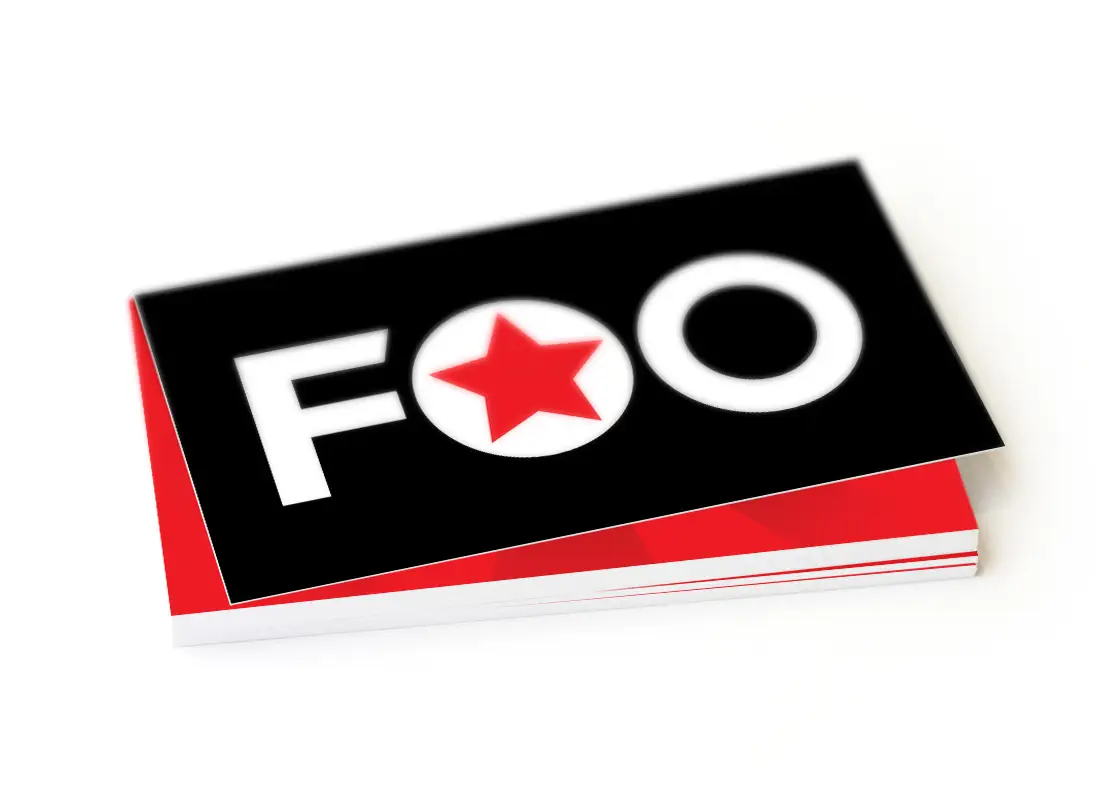 A Delectable Collaboration
Our work with FOO started with their visual identity. While developing the logo, the name FOO inspired us to use the space in the circular uppercase "O" as a border. The accompanying red star is simple and striking.
You Can Almost Taste It
With the brand fully realized, our next step was to develop FOO's online presence. The website features a bright, mouthwatering photo menu and ever-changing daily feature box complete with prices, location, and delivery information. Our close-up menu photos highlight each delicious ingredient with beautiful lighting and vivid colour.
Visit FOO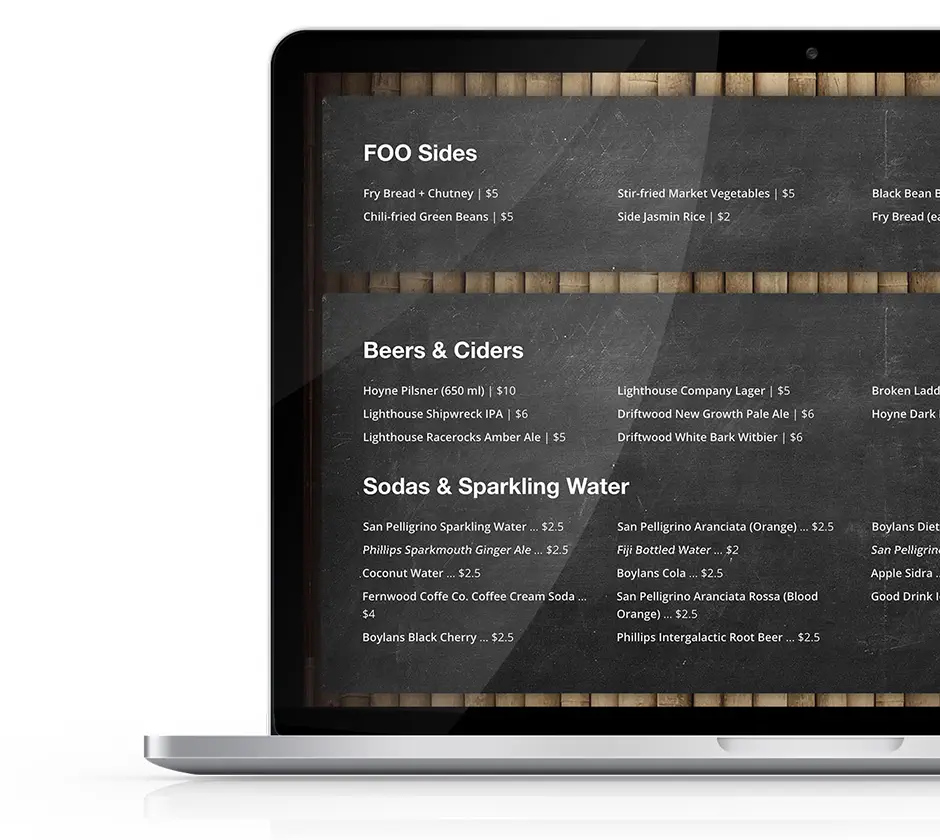 Client Testimonial
"We've been working with BONE Creative since our inception, starting with branding, logo, food photography and our phase one website. After successfully achieving our goals we moved into phase 2: Revamped website for FOO Food and the development of Foo Ramen Bar site with 'daily specials management' integration. Lastly, we developed our latest restaurant website for FOO Food Calgary based on all of the same technologies. All of our websites let us drag and drop daily specials that automatically appear on on the site and posts directly to our social media pages, this automation makes things easy for my staff to keep current helping with sales, and allowing staff to focus on the customer experience. Shon and the BONE Creative team is a pleasure to work with and I would wholeheartedly recommend them!"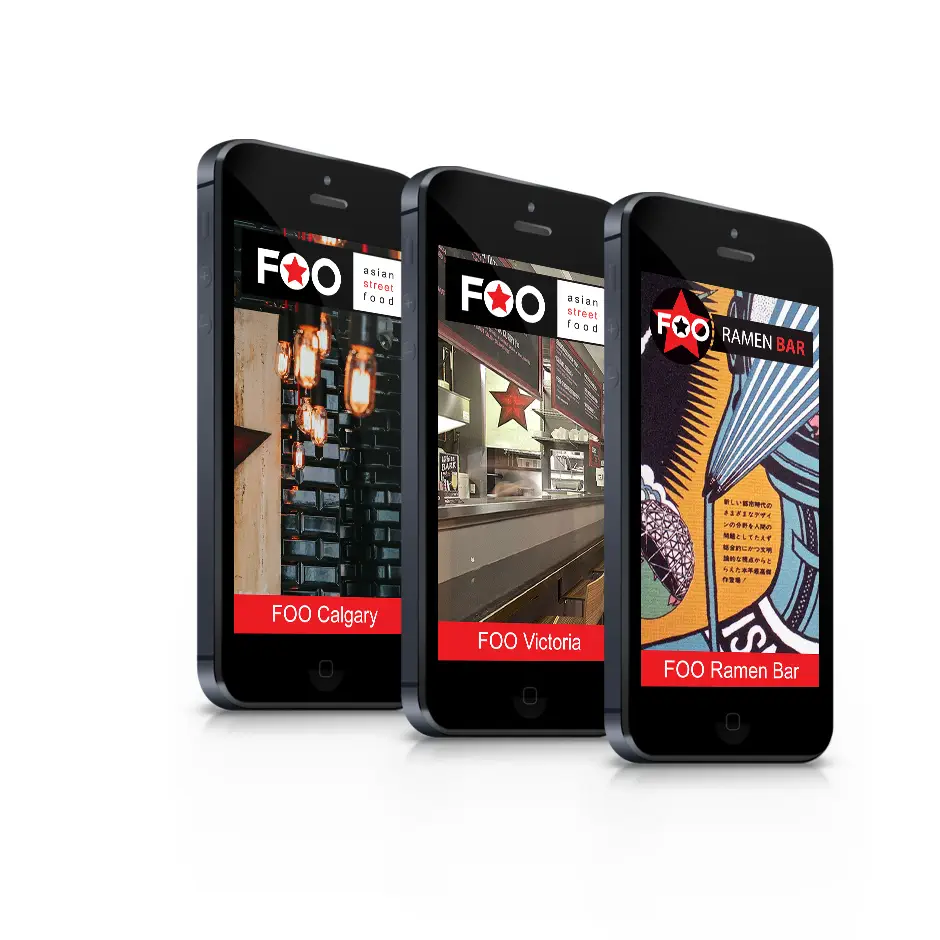 Expanding The Brand
Never ones to miss a great opportunity, FOO saw an opening for a second branch in their venture. BONE Creative helped build on their branding as FOO Ramen Bar prepared to open in Victoria. This introduced new graphic designs and print advertising along with a sister website.
Most recently, FOO opened a new location in Calgary featuring the original Asian Street Food menu. We were with them every step of the way, revamping their website and formulating a marketing campaign to launch the new location.