Web Design
Inn at Laurel Point
The Inn at Laurel Point is one of Victoria's most spectacular hotels, featuring unique architecture, great service, and breathtaking views of the Inner Harbour.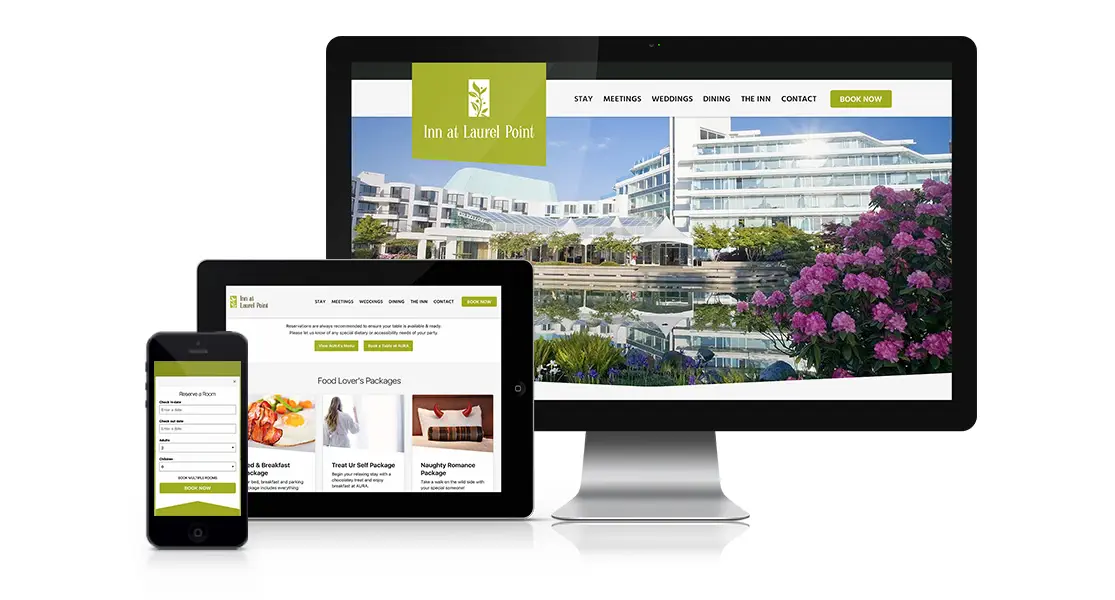 The Inn at Laurel Point is Victoria's last great independent hotel. In keeping with their local and autonomous spirit, they needed a website they could maintain themselves, without being chained to a distant third-party. Further, they needed a system that was easy to update, and flexible enough to adapt to the continuing ebb and flow of the hospitality industry.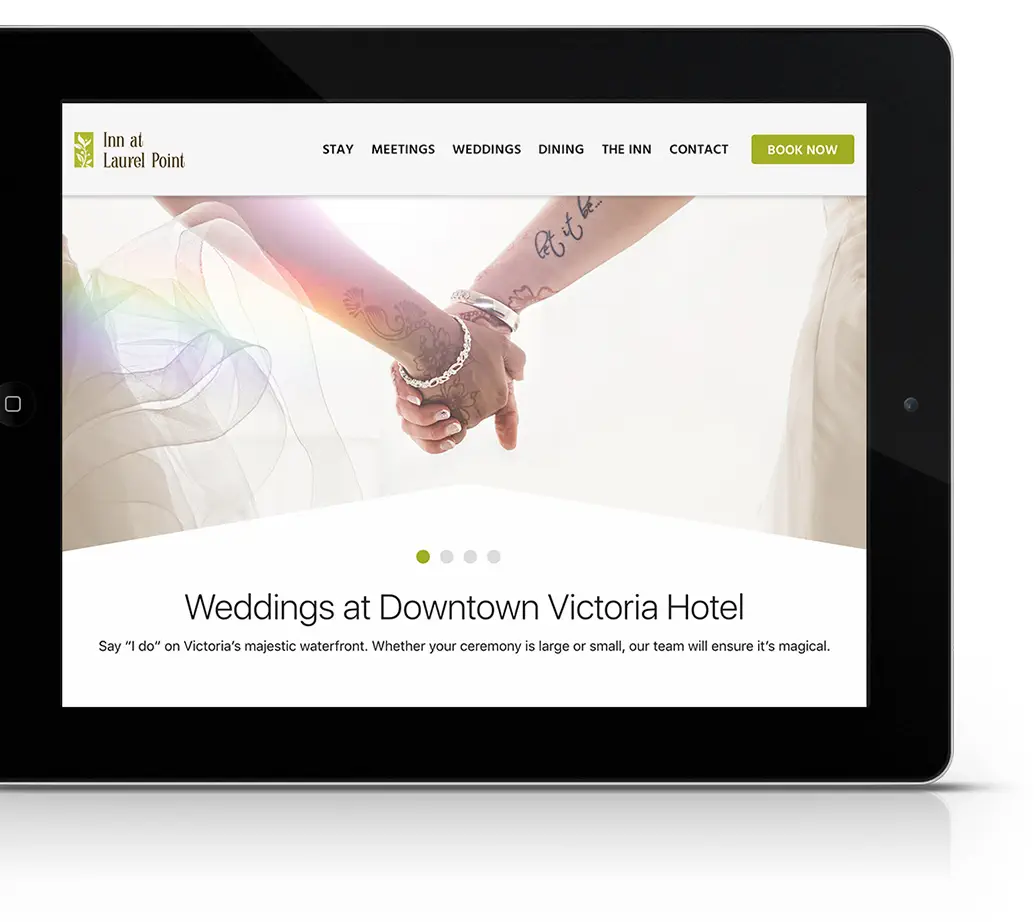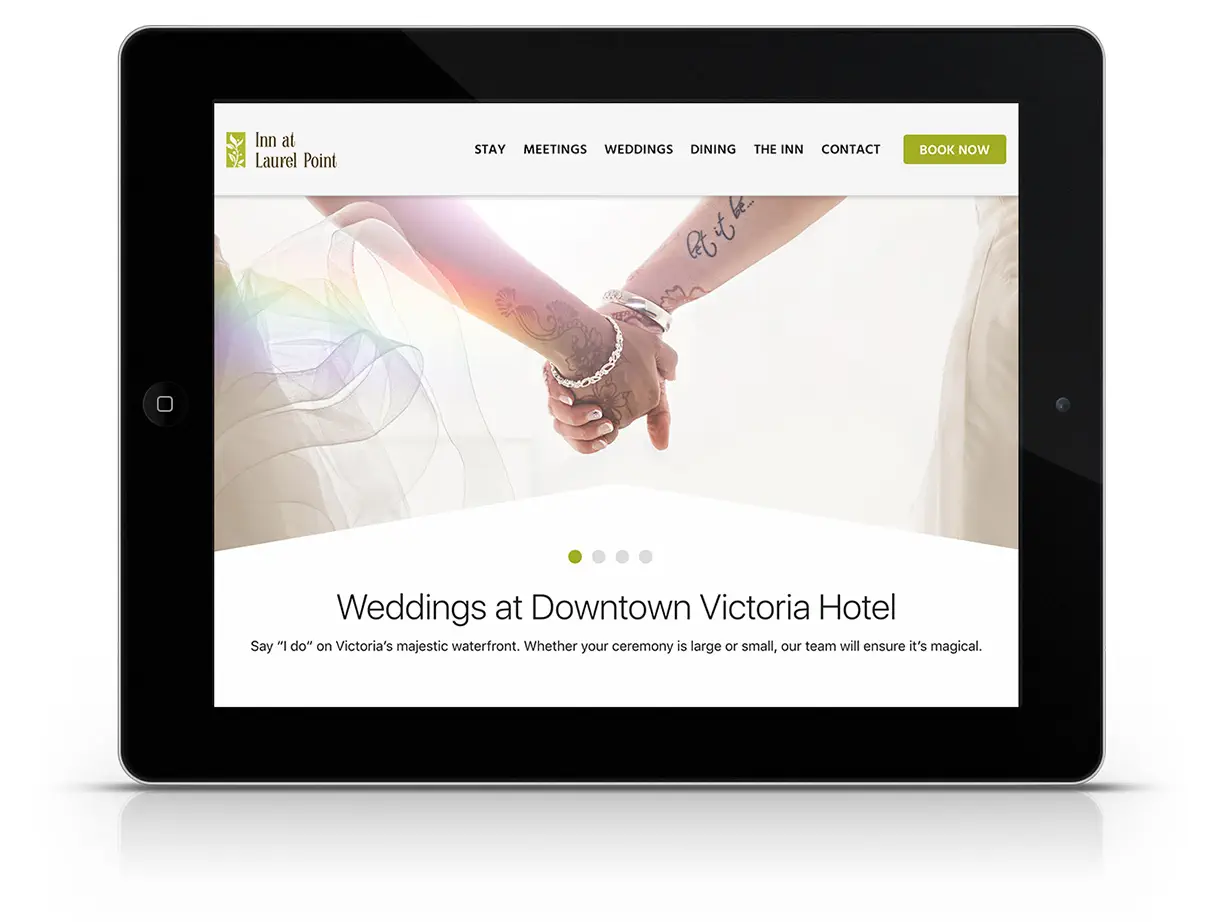 Close collaboration
BONE Creative worked closely with the excellent team at Laurel Point. Planning and collaboration allowed us to set strict deadlines for when each phase of the project was to be completed, reviewed and approved. This close communication allowed us to work efficiently, resolving concerns without them becoming problems.
Styled to grab attention
From the start, the team at the Inn knew they wanted a site that was rich with images and videos. We agreed wholeheartedly, the best way to boost engagement and sales through the website was to simply put the hotel's visuals front-and-centre. Our new homepage design places the focus on their existing video content, which grabs your attention immediately with flyover shots that highlight the hotel's unique architecture, and each subsequent page features rich full-width imagery.
Visit Inn at Laurel Point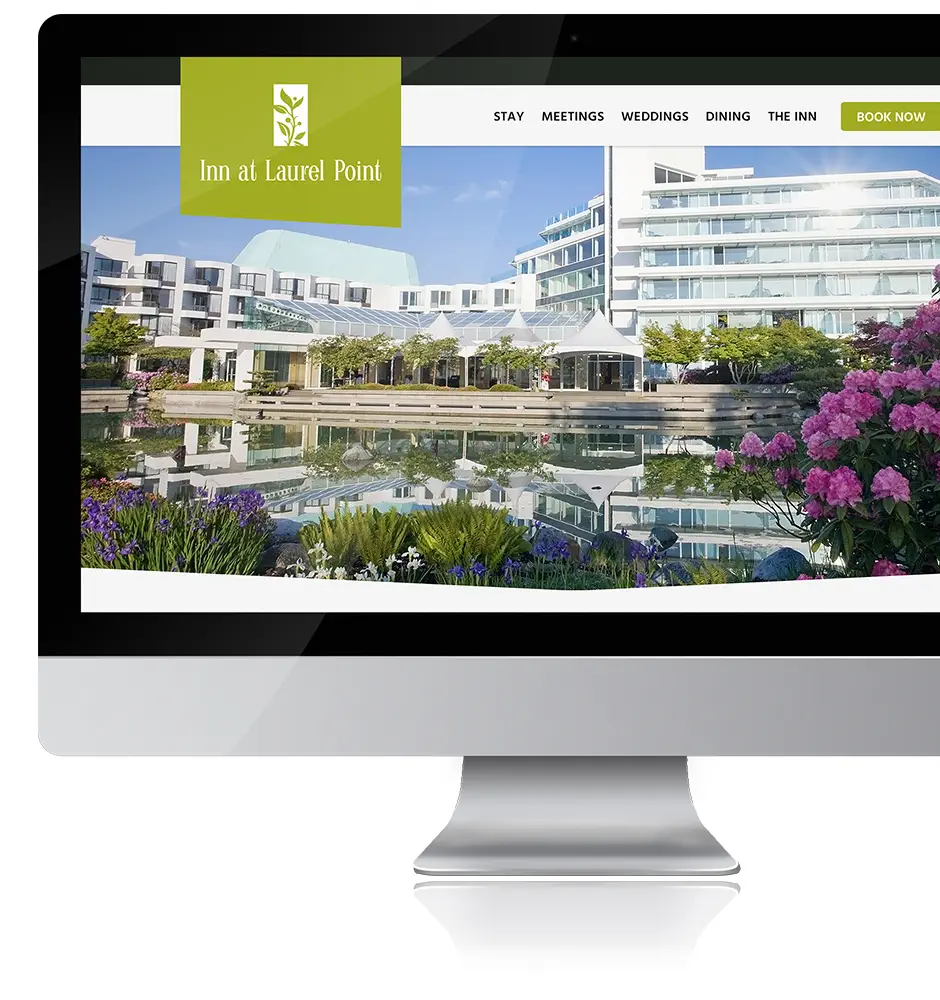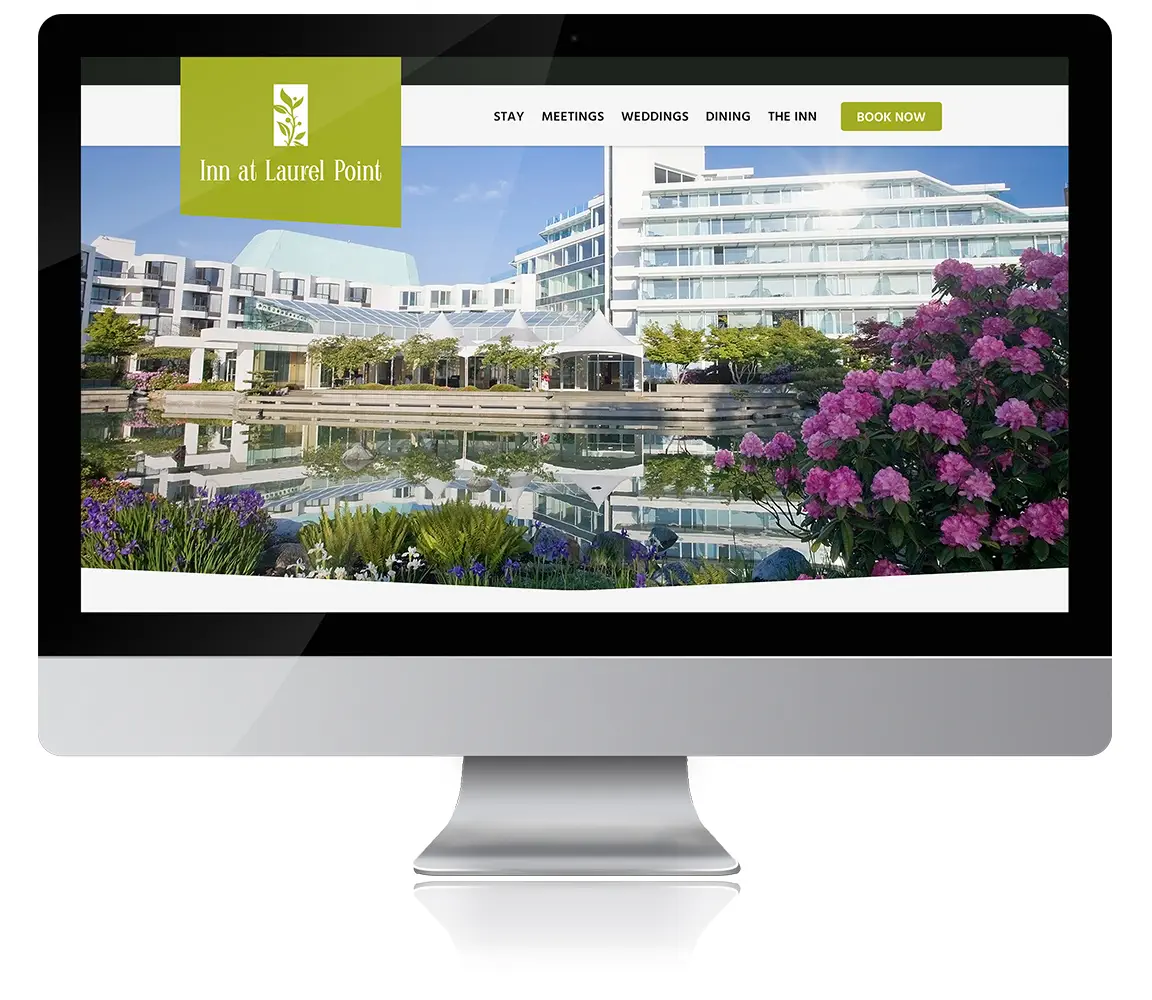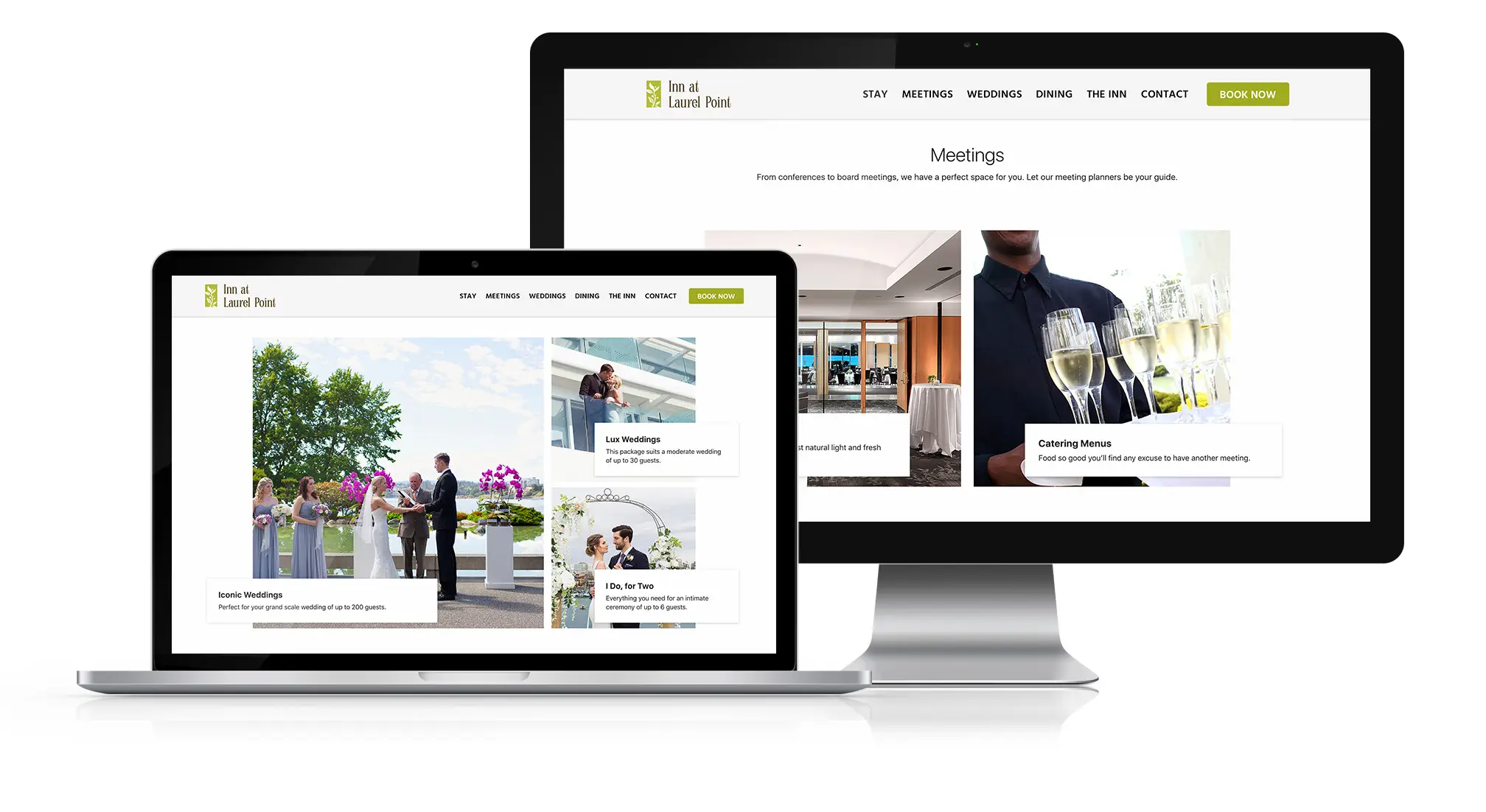 Creating a flexible platform
We developed the new Hotel website on an open platform (WordPress), which not only granted Laurel Point the security of owning their website, it allowed for truly flexible layouts. Different styles of content, from videos to call-to-action buttons, can be added anywhere to nearly any page on the website. On top of that, the layout will dynamically change to fit the content: two links will be laid out as two boxes side-by-side, and adding a third link will automatically update the layout so it appears as one large box with two smaller boxes beside.
Multiple users from the Inn can be working on the different parts of the website at the same time without conflicts. Going above and beyond the default, we installed new functionality allowing them to schedule content to appear and disappear on predetermined dates, averting the headache of making last-minute changes.
Improved flow
We worked with the Laurel Point team to ensure that their new website was full of relevant calls-to-action. For instance, the dining page is now capped off by food-related hotel packages, aiming to transition curious foodies into customers.
Importantly, we were able to streamline the booking experience, so visitors who are viewing one of the rooms on the Hotel website can click to Book Now, and have their room choice sent directly to the checkout system. This integration allows for a smoother, faster experience reserving a room online.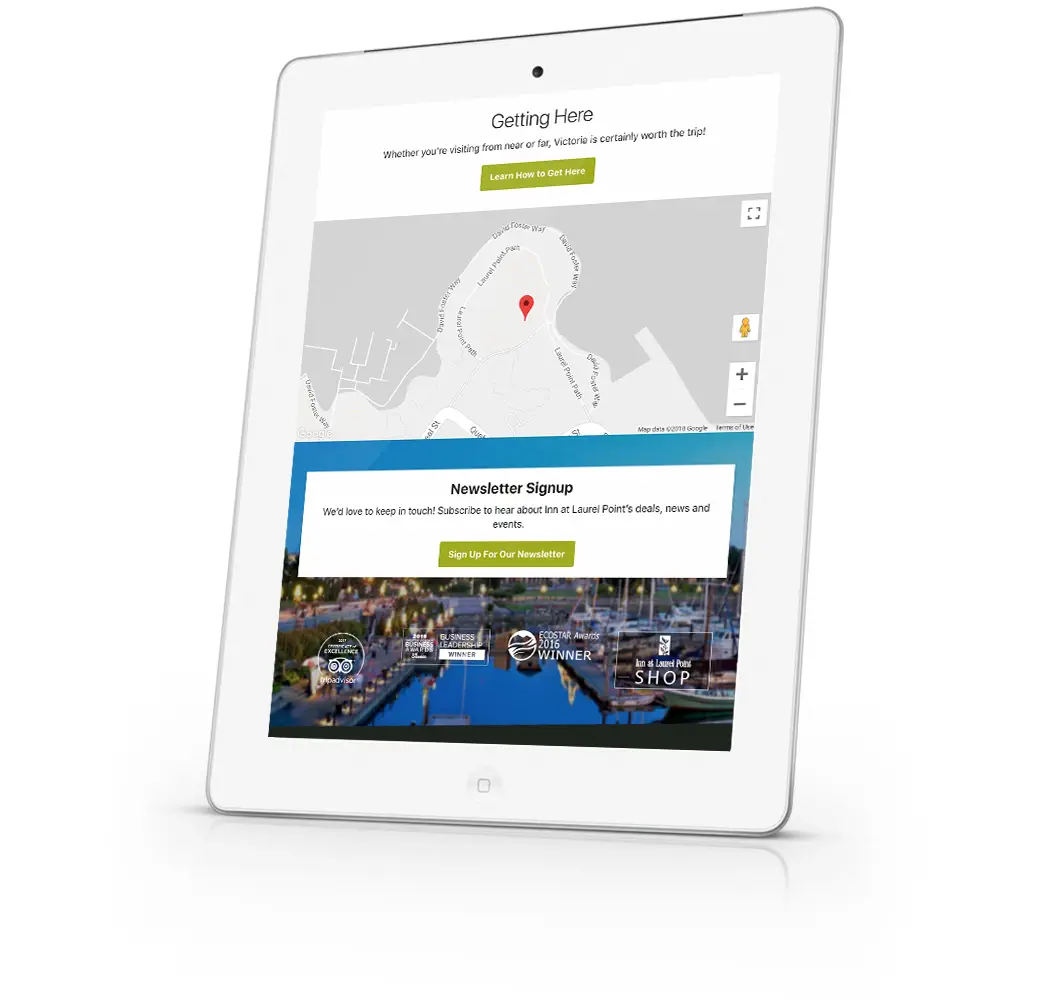 Conclusion
By smoothing over a number of technical barriers, we were able to develop a website that works for the Laurel Point team and their customers, instead of against them. Their new website allows the Inn at Laurel Point's authentic quality and personality to shine. But don't take our word for it, go check it out:
Visit Inn at Laurel Point