Web Design / Graphic Design
Pagliacci's
Pagliacci's is a beloved family restaurant in the heart of downtown Victoria.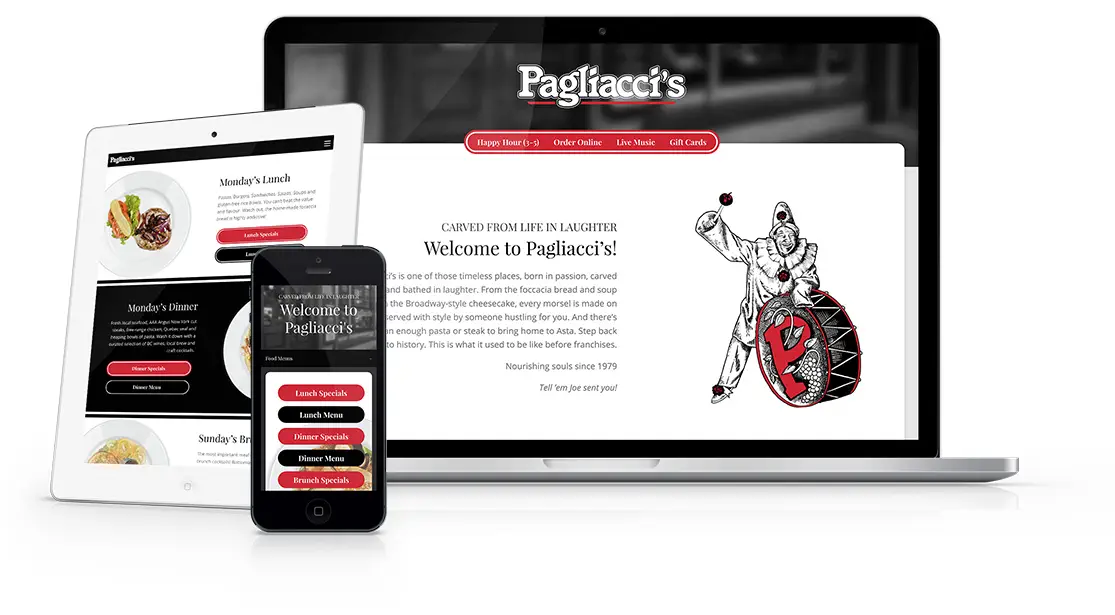 A Victoria Dining Experience to Remember
Pagliacci's is a Victoria classic, serving generous portions to delighted restaurant-goers since 1979. Its glowing reputation makes it a popular spot for locals and tourists alike, with a bustling lunch, brunch and dinner scene, and featuring live music no less than three nights a week.
A Need for User-Friendly Design
Pagliacci's came to BONE Creative for help managing their dinner, lunch, and brunch specials. They were using a system tied to one of their computers, so only one person in the restaurant could update the specials. They needed a dynamic method of showcasing their ever-changing specials; the system needed to be user-friendly enough for anyone to update without risk of breaking the layout.
They also needed new designs to unify their website and print menus, and other collateral, creating a memorable, cohesive experience for visitors, and driving sales of Pagliacci's most lucrative menu items.
Visit Pagliacci's Website
Simple Interface from the Outset
We focused on removing clutter from every aspect of the website's interface to provide a frictionless experience. The dashboard allows lightning-quick access to the most common site tasks.
Multiple Levels of Management
Our management system is designed to streamline work for the restaurant staff and minimize mistakes. Managers are able to create the menu items. Staff can then update the daily specials by easily adding or removing the menu items set up by their managers. It's as easy as clicking and dragging items from the list.
Online and Printed Food Specials
The daily specials are immediately updated on the front-end of the website, and staff are also given the option to print. We use intelligent text-scaling to fit the correct amount of text to a page, so even large specials fit neatly on one sheet.
The Full Brand Experience
BONE didn't just solve problems behind-the-scenes. We revamped their image across their website, printed menus, rack cards and other promotions materials.
We united their materials with a high-contrast Godfather-inspired colour scheme incorporating black and white with red highlights.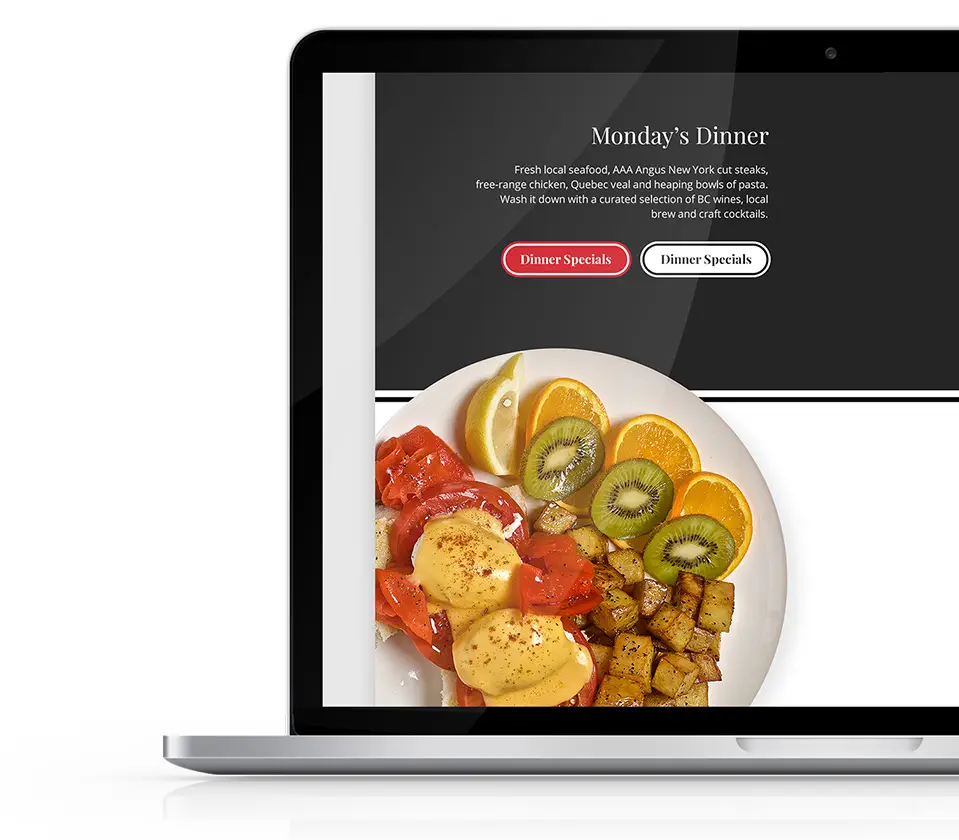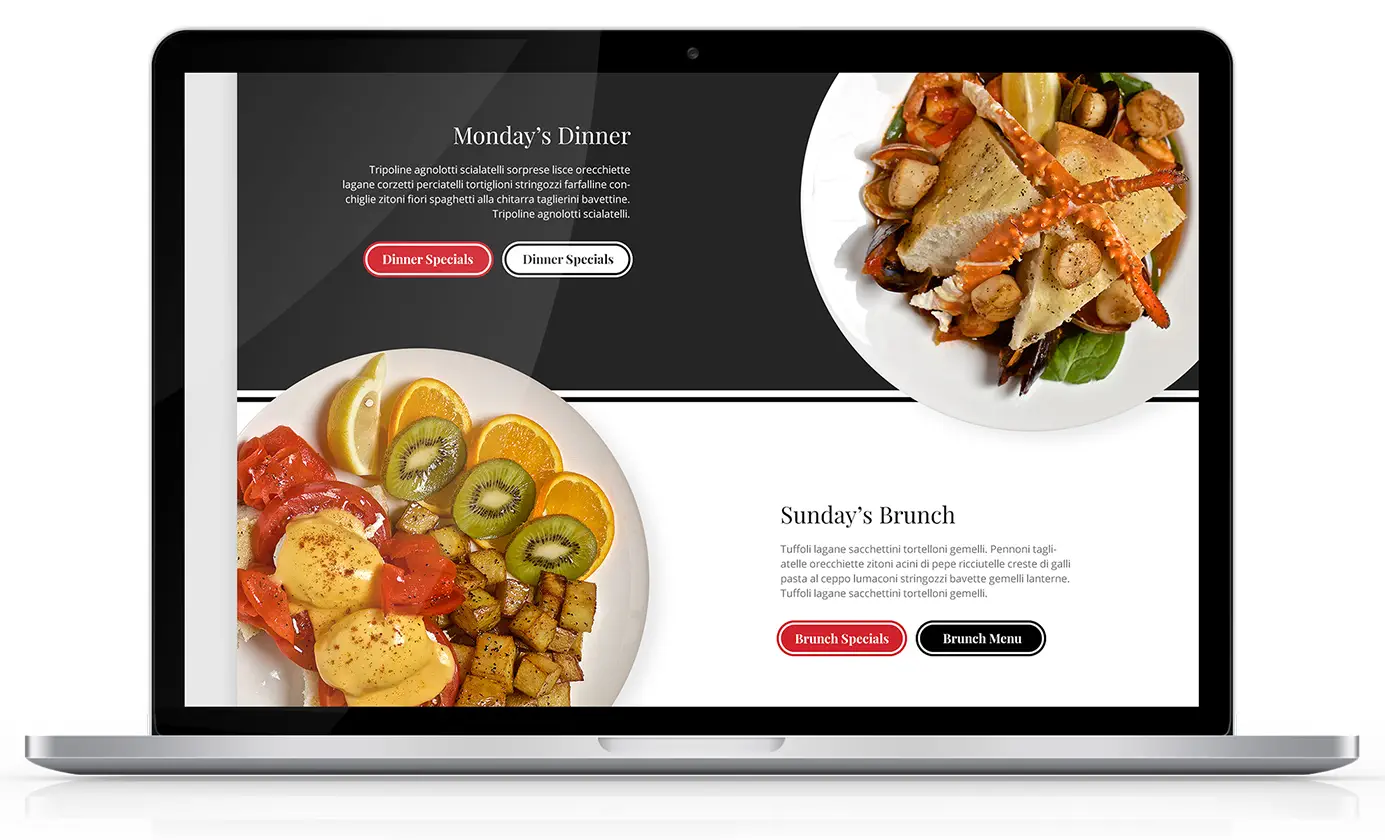 Designing the Ecosystem
Working closely with Pagliacci's, our new menu designs emphasized select dishes, ensuring that customers receive a uniquely delicious experience, and allowing the restaurant to boost their margins. At the same time, we simplified ordering their complex dishes: ordering an entree is now an easy 3-step process of choosing your main, sauce, and sides.
We took sharp, gorgeous photographs of their food, capturing their dishes at their most delicious. To complete Pagliacci's new brand presence, we produced their business cards and rack cards, incorporating a high-end glossy finish to make sure they stood out from the competition.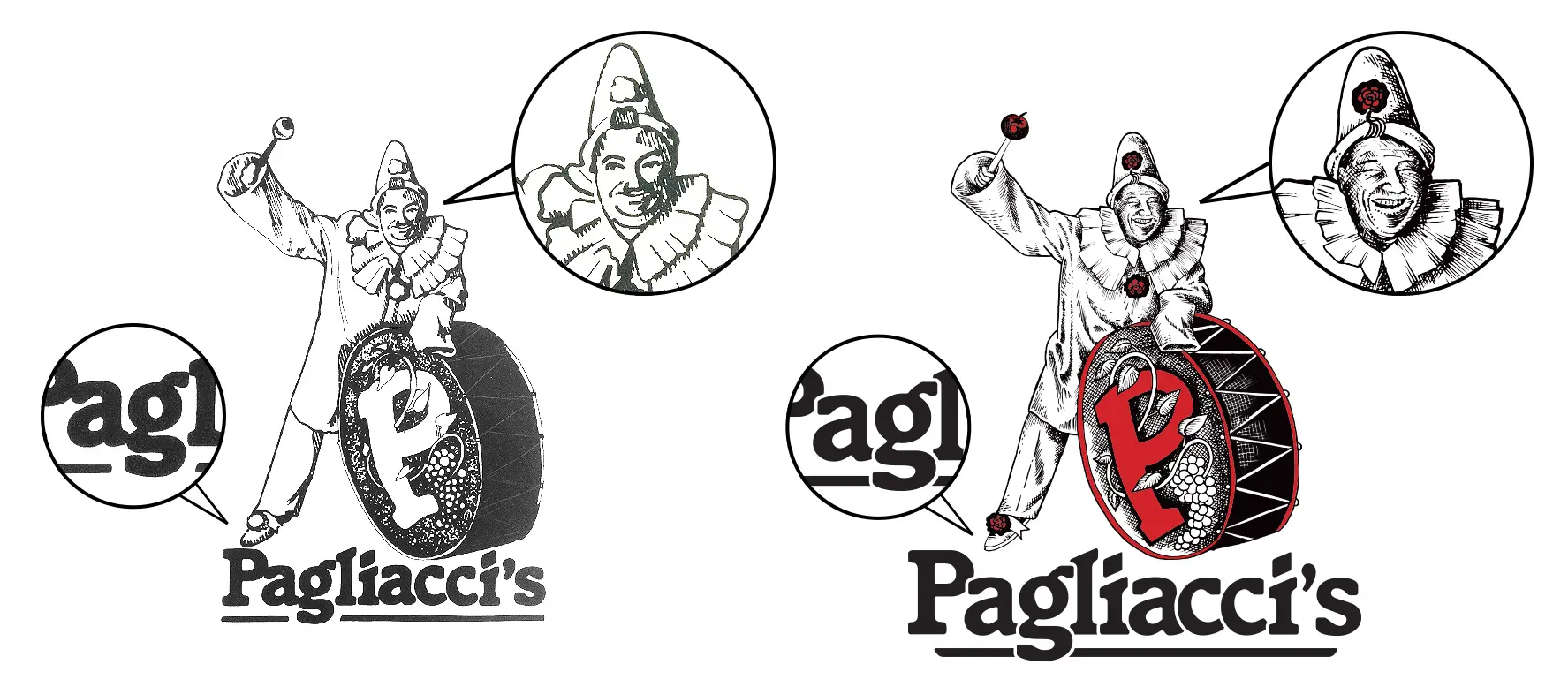 Revitalizing the Brand
As part of our work revitalizing the brand, we updated Pagliacci's logo and their iconic clown mascot. The original version was low-resolution, causing the details to become indistinct and the letters in the logo to blend together.
We worked with a talented local artist to redraw the mascot. Keeping with Pagliacci's spirit of being a family-run business, we used a member of the owner's family as a model for the new smiling face. We swapped out the tip of the drumstick for a tomato, matching Pagliacci's motto of making music with food. Pulling it all together, we updated the colours to match the new palette, and cleaned up the logo text so it's clearer and flows better.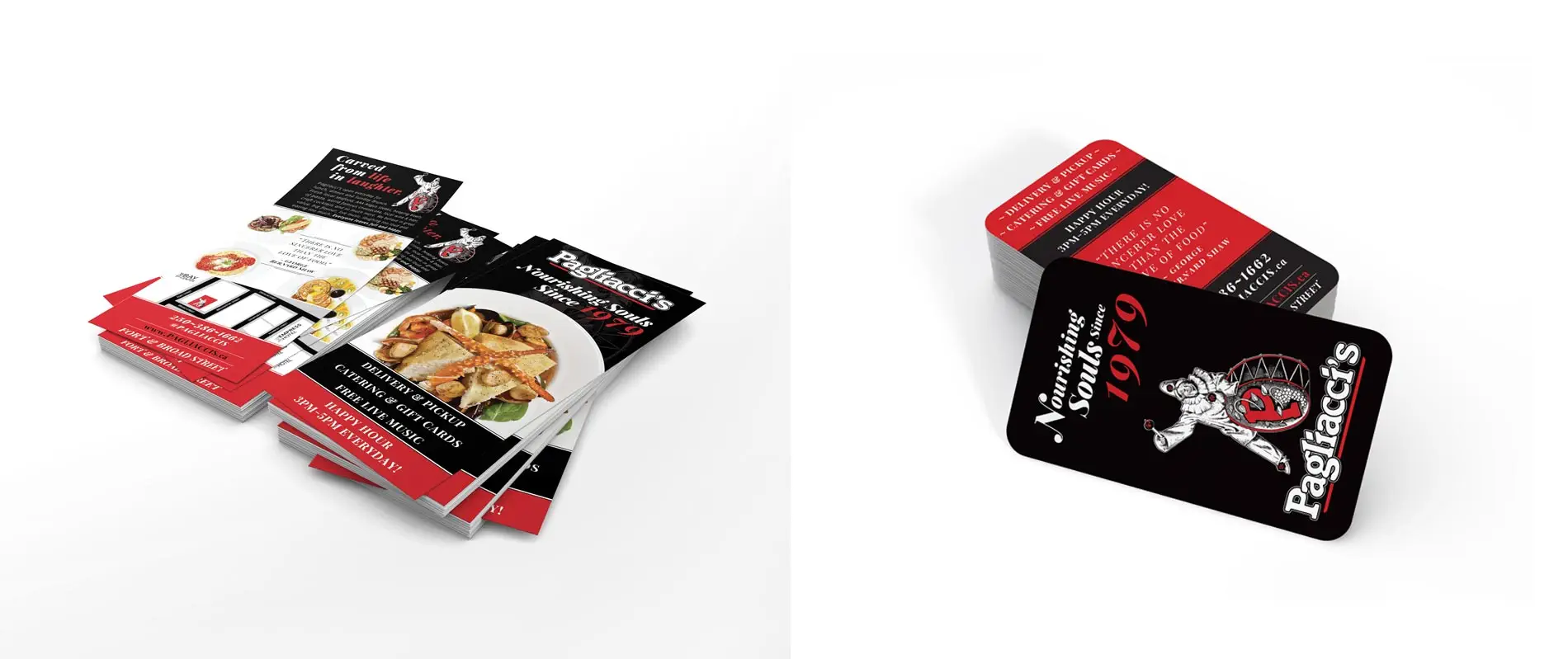 A Complete Experience
We're happy to have worked closely with Pagliacci's, implementing innovative solutions to save them time updating menus, and using strategic design to help boost revenue.
Visit Pagliacci's Website