GRAPHIC DESIGN / PHOTOGRAPHY
Prime Engineering
A full-service electrical engineering firm that designs and builds complete electrical solutions.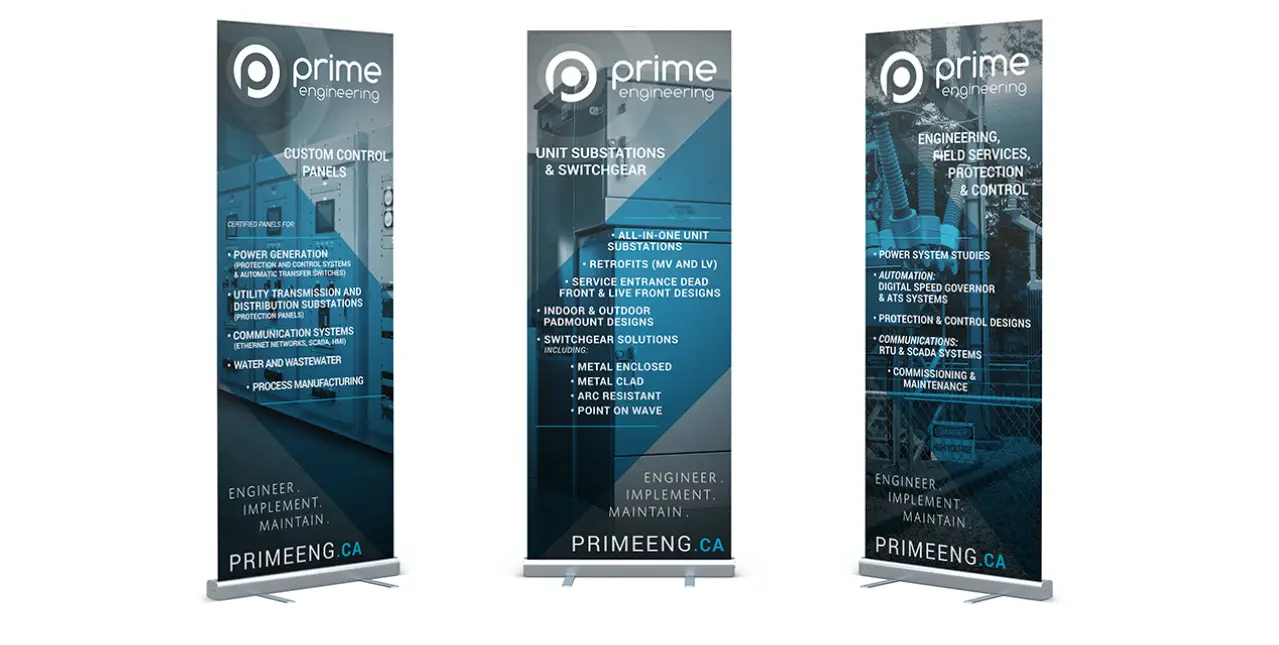 Introduction
Prime Engineering, based in Victoria, BC, offers a wide range of electrical engineering and field-related services. They provide their expertise to large-scale organizations, such as universities, hospitals, multinational corporations, and departments of the government.
Prime Engineering reached out to BONE Creative to work on a graphic design project. They originally needed a trade show booklet, since then we've worked with them on photography, video direction, and trade show banner & booth design.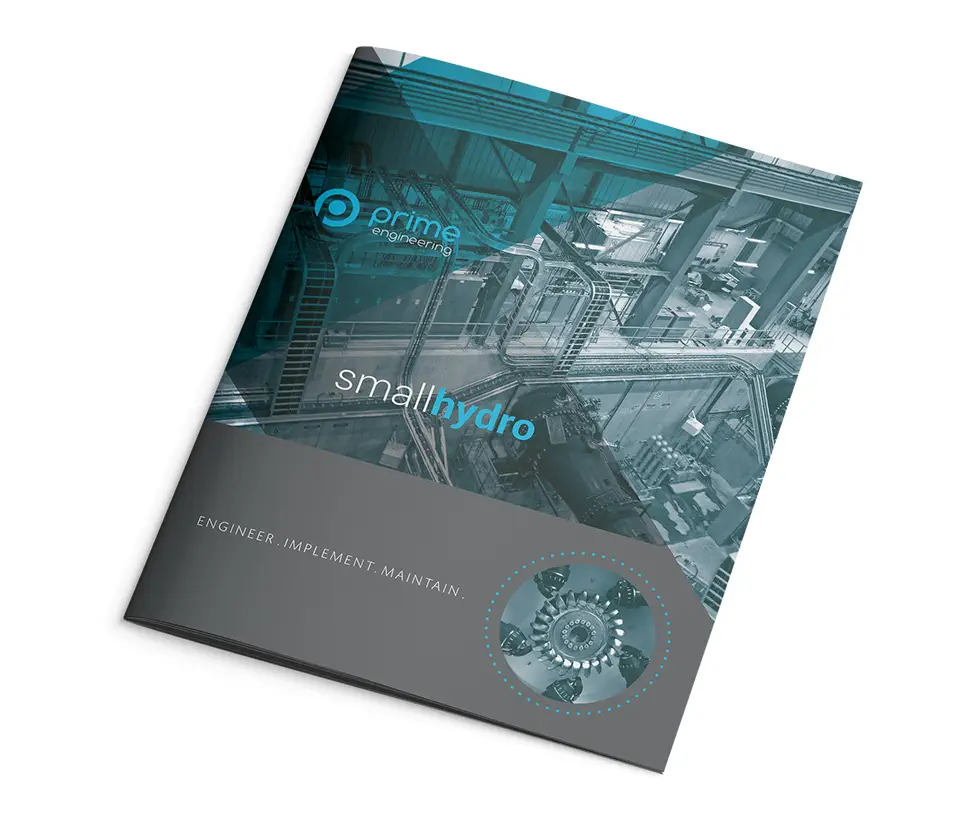 Getting Noticed
Prime Engineering came to us with plenty of content and photos but they were having trouble standing out at events. They were in a competitive market, and their initial marketing materials lacked a cohesive feel. Without a distinctive identity, they were at risk of being overlooked.
Client Testimonial
"BONE Creative has provided us with a vast array of services including graphic design, photo and video solutions, top notch branding, graphic design and website optimization services. They have been a pleasure to deal with, quick to respond and have often managed to produce professional results on a tight schedule. Eric Sleigh – General Manager, Prime Engineering"
A Decisive Image
We worked with Prime to help develop a unique, memorable image. By focusing on a blue duotone colour scheme, we were able to unify photos of their many products and services, and add a splash of colour to images that might not have otherwise stood out.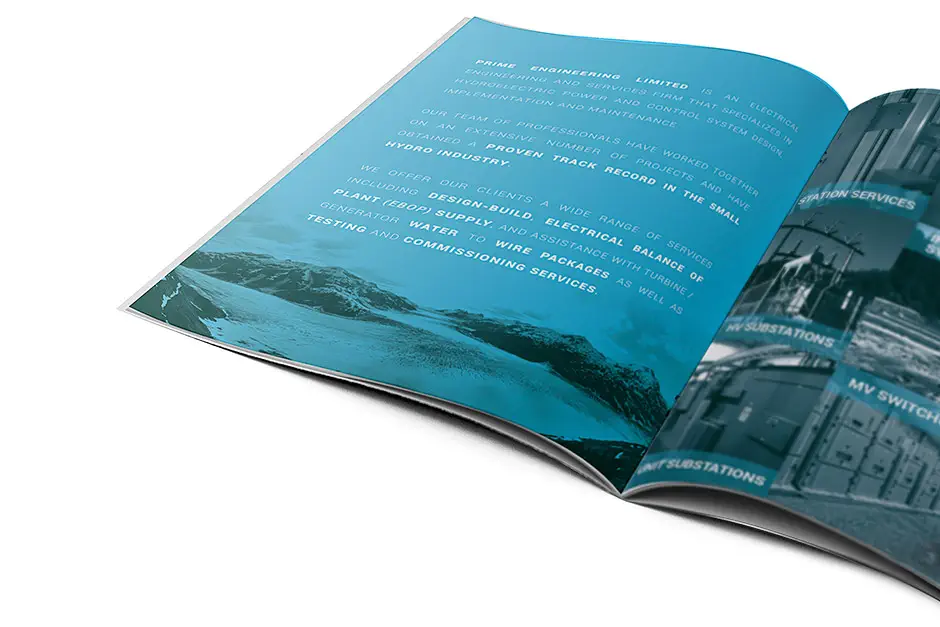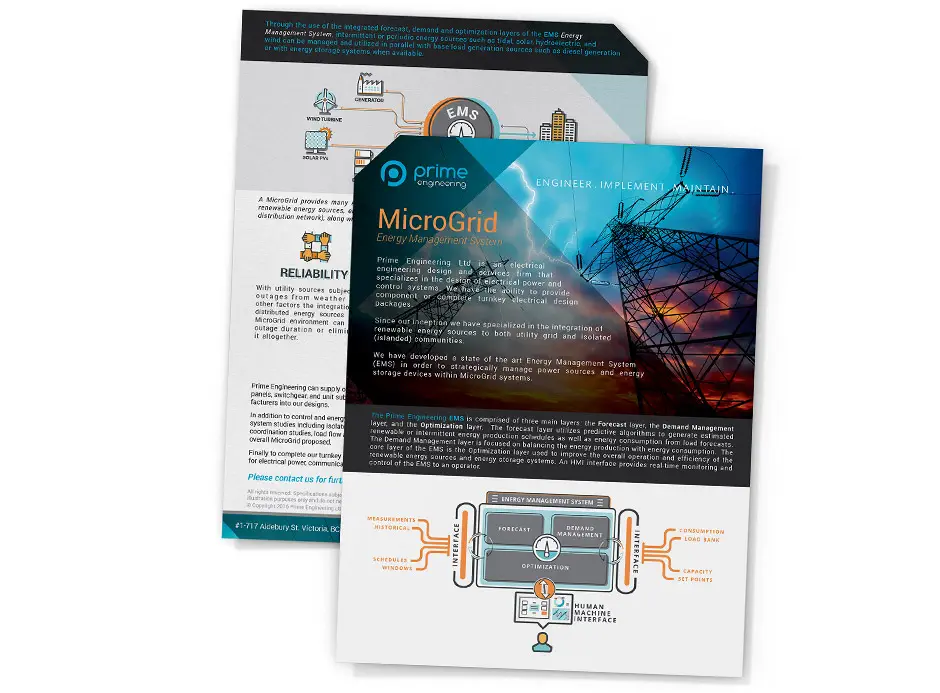 Unifying the Brand
We brought this unified aesthetic to Prime's marketing materials, designing everything from their brochure to their trade show banners. Our work included a series of schematics and infographics to help convey the complex systems they build in a visual, approachable manner. We also worked with them on a round of updates to their website, polishing some of the rough edges and minor inconsistencies.
Conclusion
By unifying the brand, Prime Engineering establishes a professional, cohesive tone for their work. The brand now leaves an impression with prospective clients and investors.
Visit Prime Engineering