BRANDING / WEB DESIGN
Sirocco Landscapes
A full-service landscaping and maintenance company in Kamloops, BC.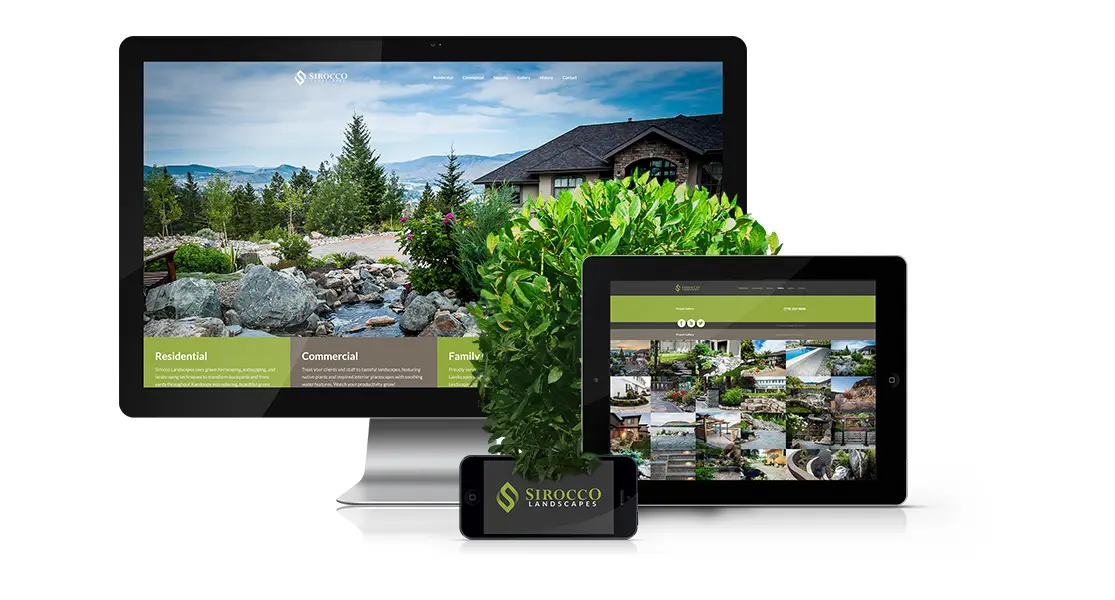 Introduction
Ladybug Landscaping was one Kamloops's largest award-winning landscape design and installation companies. With a staff of 30+ employees, they had grown to a point where they needed to refocus on positioning themselves for a more commercial audience. BONE Creative's branding team worked with them on a sophisticated brand redevelopment.
Visit Website
A Chance to Display Their Excellence
Working collaboratively with the client, we developed their name and taglines. The newly-renamed Sirocco Landscapes needed a brand that conveyed organic form, style, and progress. From the logo to their website, we unified Sirocco's new image and professional platform.
Visit Gallery
Website Strategy
We planned Sirocco's website to garner trust through its architecture and messaging. It presents all their residential and commercial services separately. This strategy allows us to direct prospects to the commercial services without alienating their numerous residential clients that have made them successful.
Visit Website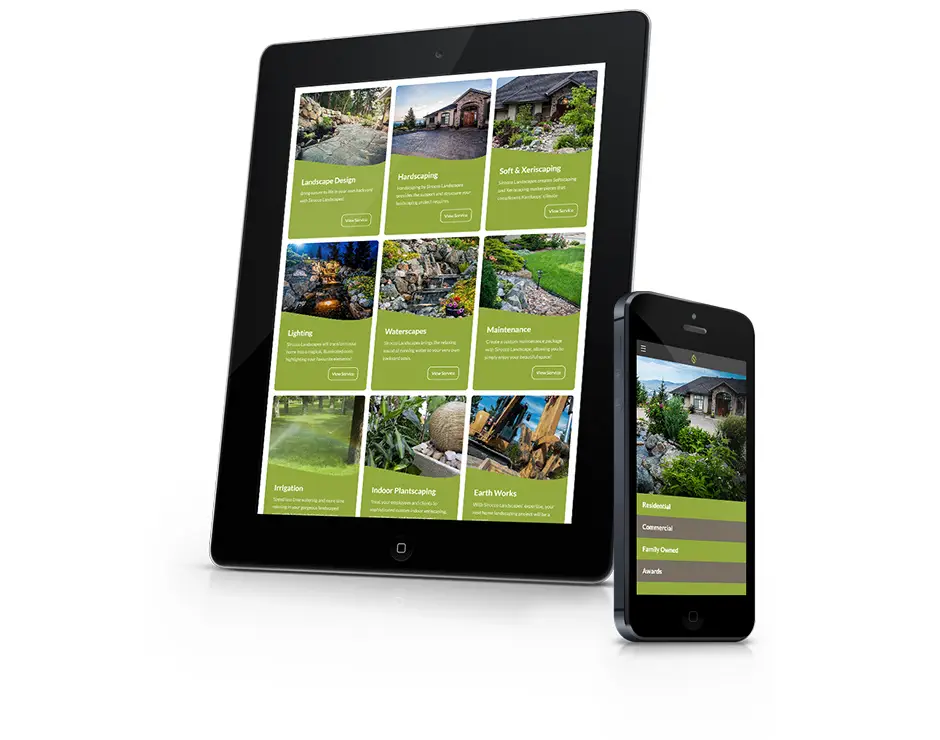 Client Testimonial
"The Bone Creative team has a clear process to build a new brand. Their attention to detail for a cohesive brand, name, logo, and website, really helped to reposition our company of 30+ employees toward the high end side of the industry. Highly recommended!"