Web Design / Graphic Design / Apps / Photography
Spin Mortgage
An independent mortgage broker with offices in Victoria, Vancouver, Calgary, and Toronto.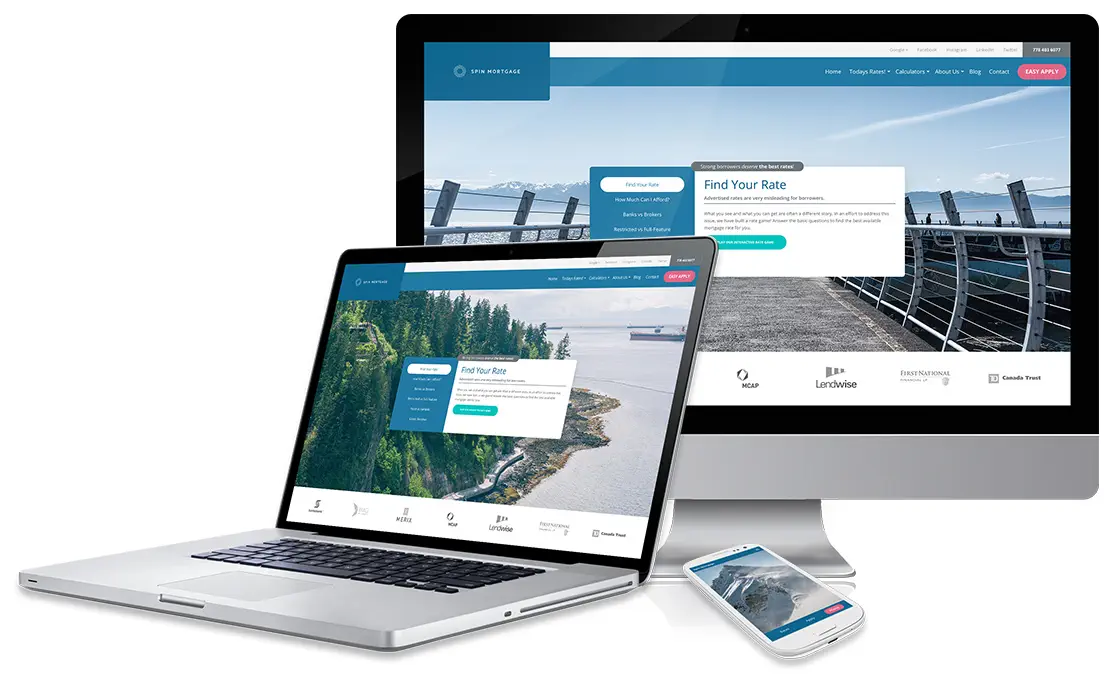 A Bold Strategy
Spin Mortgage is a mortgage broker that genuinely cares. They aim to demystify the process of getting a mortgage, helping their clients find the best deal. And unlike a bank, they aren't tied to one lender, giving their clients a broader choice.
Spin's approachability and focus on transparency help them stand out from their competition. They needed to leverage this philosophy to educate potential clients and encourage them to become customers. Spin also needed a way to use the web to save time and streamline the mortgage experience for clients.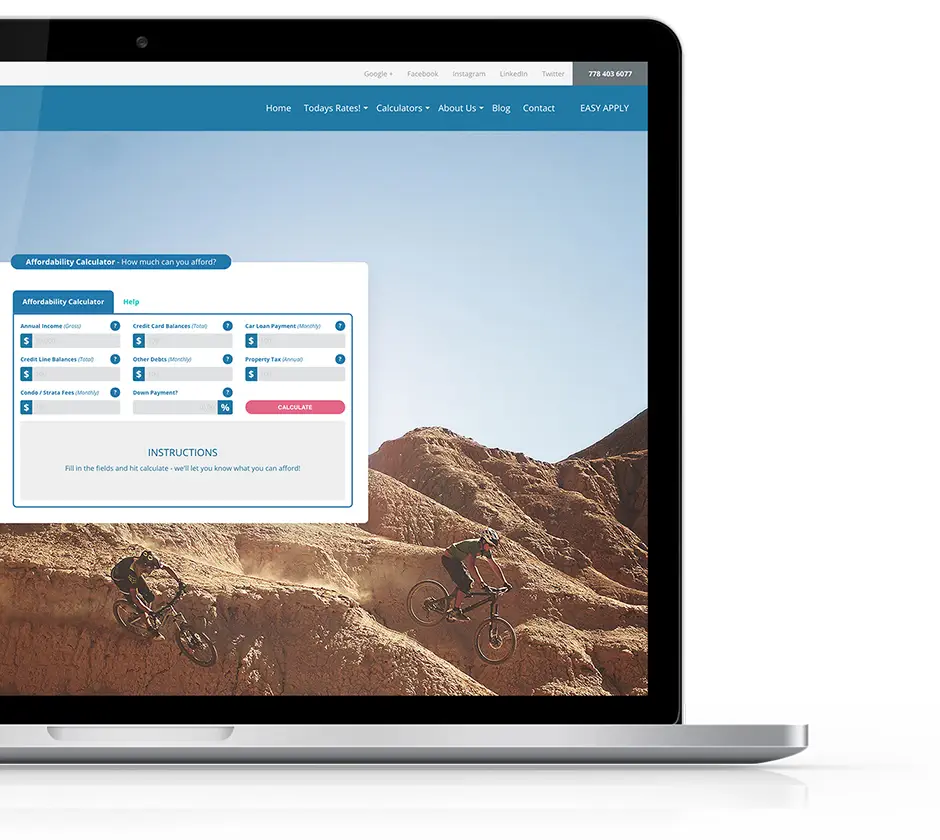 Helping Clients & Generating Business
Spin's business is modern and quick to respond to client needs as they arise. So it made sense to use Spin's website to reach out to clients and educate them. We developed powerful online tools to help shed light on the mortgage industry.
We've engineered the site to help customers find what they need most efficiently. The main contact button in the header dynamically changes to provide the quickest method of communication. It shows live chat when available, a telephone number if their office is open, and email if it's after business hours.
Try the Calculators
The Rate Game
The Rate Game is an interactive tool to help new homeowners find fair mortgage rates. It walks visitors through the process, using simple questions to narrow down which rates fit their situation. This approach helps first-time buyers learn the rules of the mortgage industry, while being honest and transparent about the details of available mortgage rates.
Like all parts of the website, we've integrated strong calls-to-action into the Rate Game. Upon finding their best rate, we encourage visitors to apply for it, or take that rate directly to the calculators to see how it fits into their budget.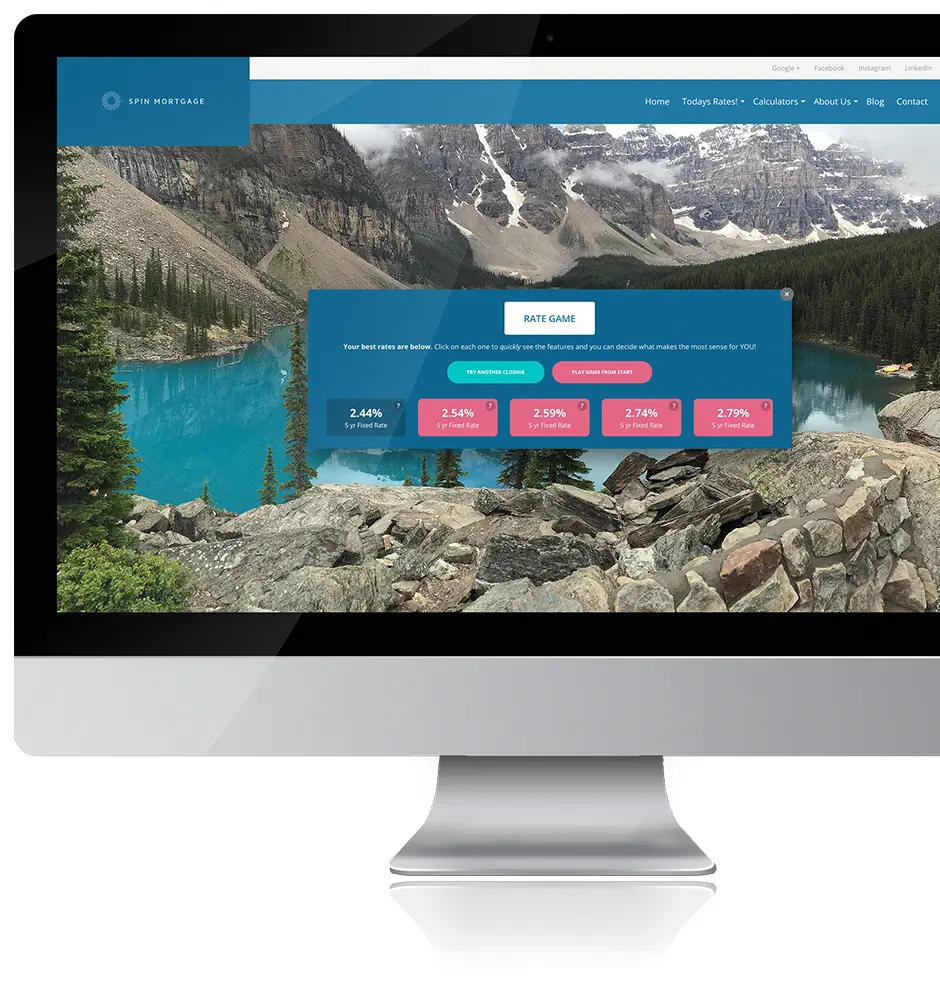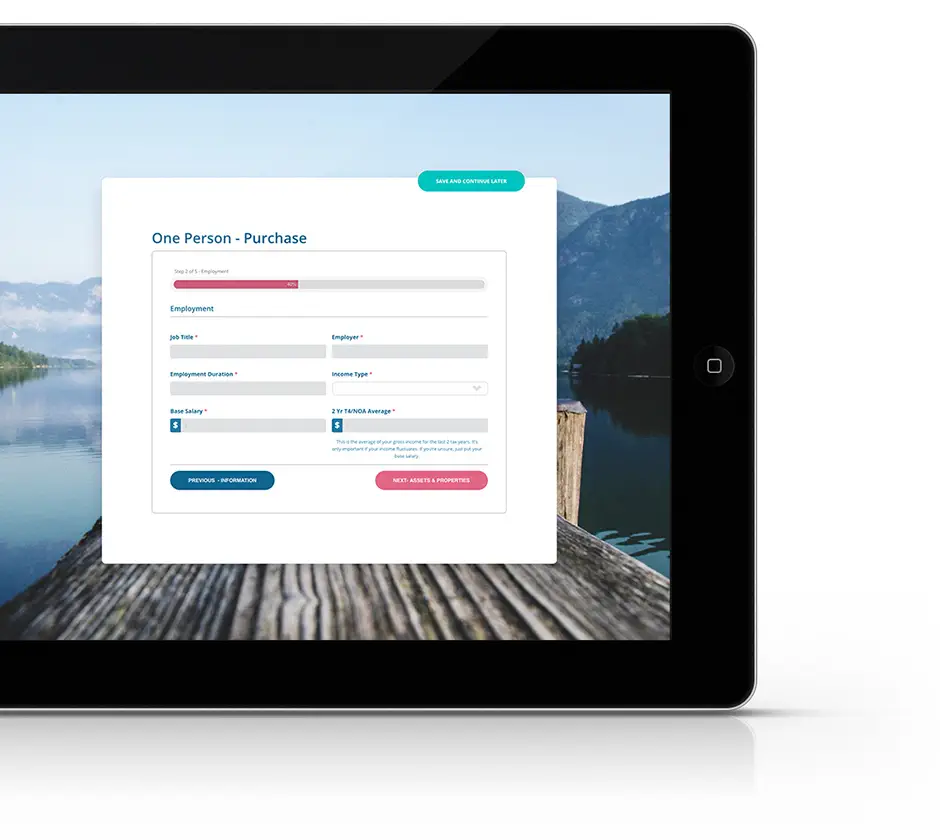 A Welcoming Experience
The main call-to-action on every page is the easy application form. This strategy encourages clients to submit their mortgage application online to save time. We've engineered the application to only ask for information necessary to start the process. The mortgage industry requires a serious commitment, so we've ensured that every contact point is as easy and friendly as possible.
Try the App
Getting the Word Out
With the website developed and polished, we turned our attention to reaching a wider audience. Our online marketing leverages the website's most unique and popular features – the online tools we've developed. This approach, together with the site's strong calls-to-action, spreads awareness of Spin's brand and generates leads.
We've also helped cultivate Spin's blogging strategy, encouraging them to share their powerful industry insights. This plan both helps inform customers and raises the website's profile online.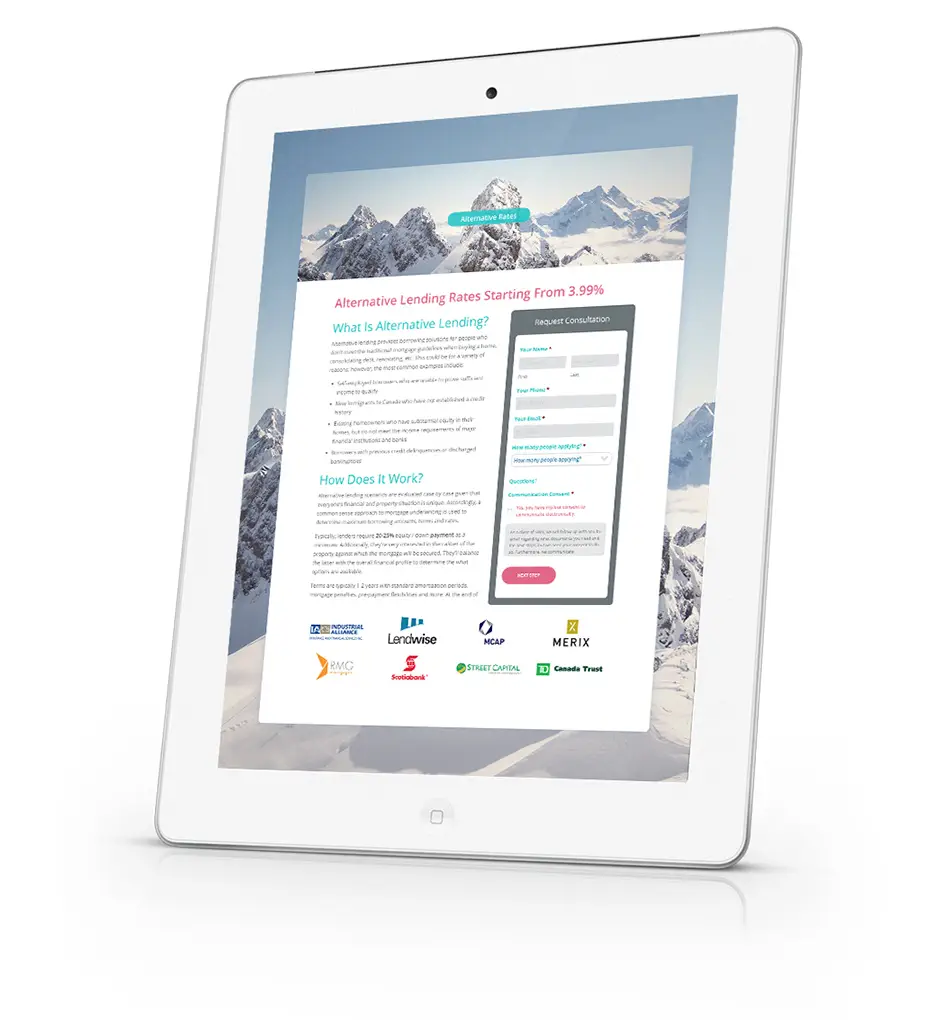 Continuing to Spin
Through careful attention to detail on their website and unique online tools, we've helped Spin empower their clients and streamline the mortgage application process. Every day our marketing campaigns, online search, and word of mouth lead more and more people to experience Spin's unique, genuine approach to mortgages. To experience Spin yourself, visit their website, or try out the rate game!
Visit Spin