GRAPHIC DESIGN / WEB DESIGN
Westcoast Adventure College
An eco-tourism college in Sooke, BC
Introduction
BONE Creative has been working with Westcoast Adventure College since 2009. We help them in all areas including business consulting, branding, print design, marketing, and website production.
The Westcoast Adventure College is an adventure tourism college based in Sooke, BC. It offers students small class sizes and a focused curriculum, leading to many local and national certifications. Their courses offer the perfect blend of classroom and hands-on learning.
View Website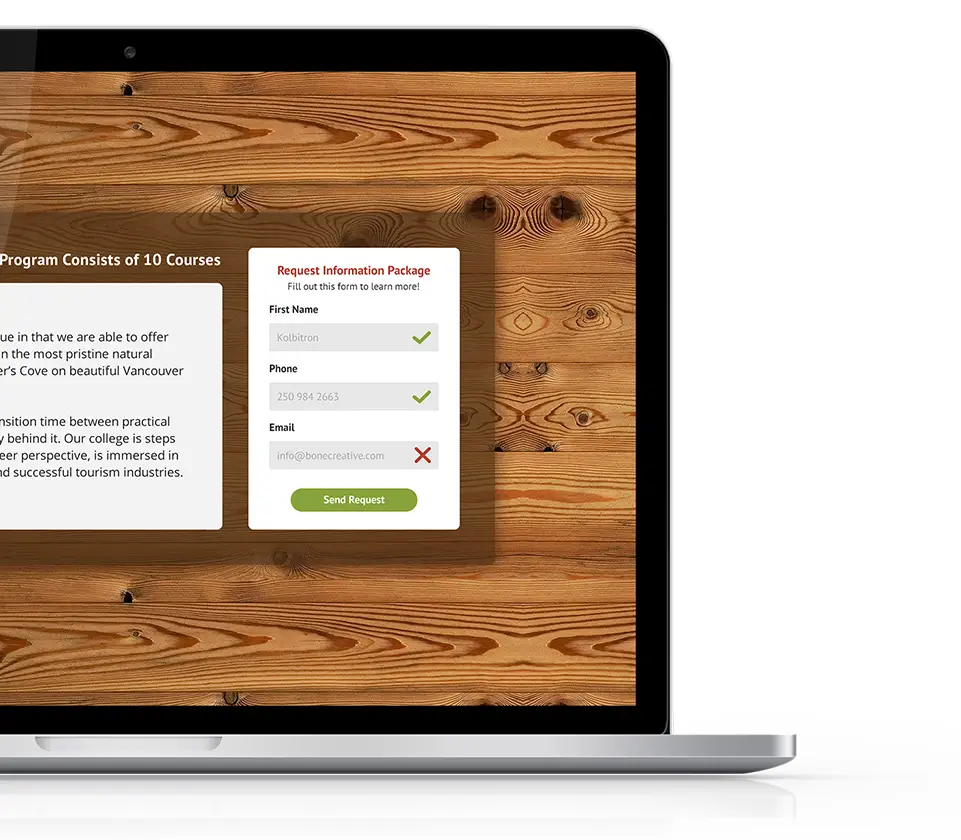 A Stunning Website Encouraging Engagement
In 2014, BONE re-designed the Westcoast Adventure College website from the ground up. We focused on how they could inform potential students on the benefits their college has over their competition. From there we worked to engage the audience and convert them into paid students.
View Courses
Streamlined Applications Create Success
The Westcoast Adventure College application is primarily online and takes multiple steps. In order not to lose prospective students between steps, we used a series of forms and automated email responses to streamline the application process.
This process has been so successful, they have consistently doubled their enrollment each year.
View App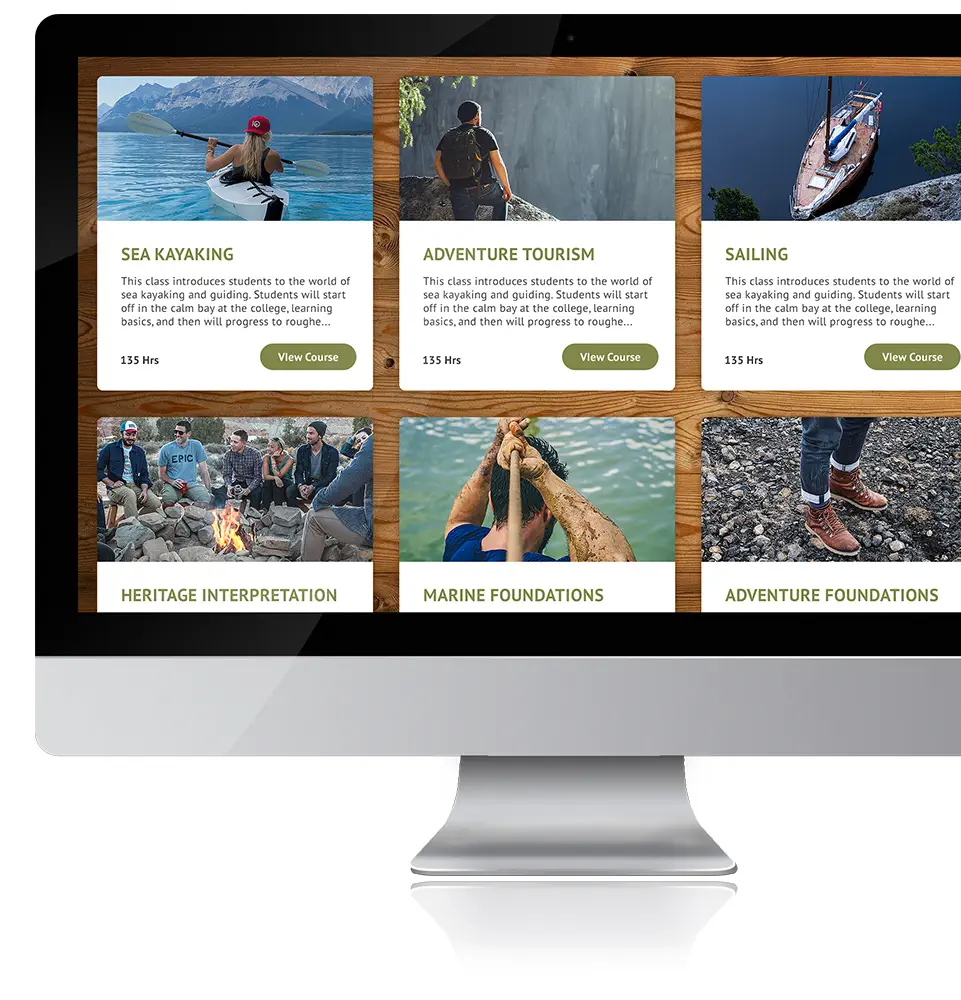 Client Testimonial
"We struggled for years with endless admin and lead management to a point where it was harming our business. BONE Creative's team helped explore and identify the real trouble points and automate our entire business. Our student enrollment has increased by triple since we launched the new website and eliminating 90% of our admin. This has allowed us to focus on business development and expand on our offerings! Huge applause to Shon and the BONE team!"