Build your presence with a consistent and recognizable brand. Showcase what makes your business stand out.
A complete brand for your organization
We understand that an effective brand is more than just a logo. It's the total experience that your customers get when they interact with your business. That's why every stage of our branding process involves you. We build on your goals and principles to create a brand that's true to you.
We can help establish all aspects of your brand, for example:
developing a memorable name,
honing a positioning statement to solidify your goals,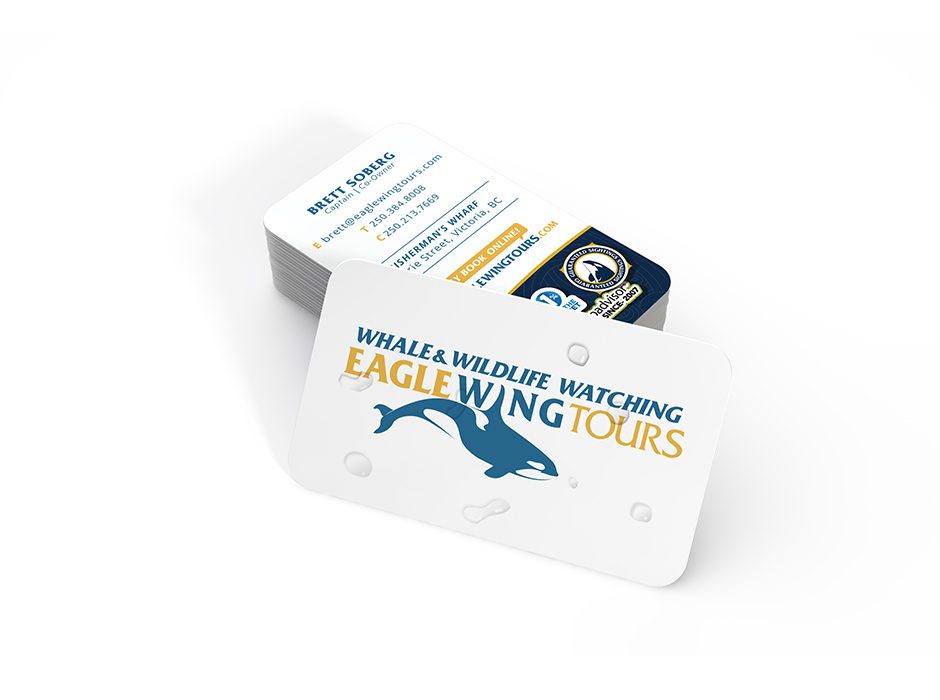 More than a logo – collaborative process
Our established process involves working closely with you to avoid pitfalls or misdirection and satisfy stakeholders.
Discovery: To start, we bring all key players in your company into a meeting called a 'Brand Discovery'. Asking and moderating key questions we gather all of the feedback from all parties… there are no wrong answers here.
Development: We then distill this information down into brand statements and work with you to hone them. Once we collectively have perfection, we produce a beautifully designed book which contains your Brand Foundations. This is a vital reference tool for future business decisions as well as staff morale, guidance, and training.
Next, we work with you to develop 'positioning statements' and 'tag lines' to knock your message out of the park or keep it close to home.
Design: Once we have a firm grasp on your core business beliefs, we begin on design concepts in a series of prototype ideas and review them with you. We listen and use your feedback to help finalize these ideas and ultimately transform them into the final logo together.
Dependable branding results
BONE Creative's collaborative branding process is tested with over 10 years of experience. We understand change can be difficult, but with this efficient technique we can painlessly capture the information needed to develop powerful, impactful branding that's true to your convictions and will resonate with your clients.