Intuitive, mobile-friendly web design infused with strong calls to action will convert leads to clients.
Web Design Experts in Victoria
A website must serve a purpose. Whether it advertises a service, sells a product, or educates a consumer, it should fulfill a goal. With years of Web Design experience in Victoria, BONE Creative knows how to help you plan and accomplish those objectives.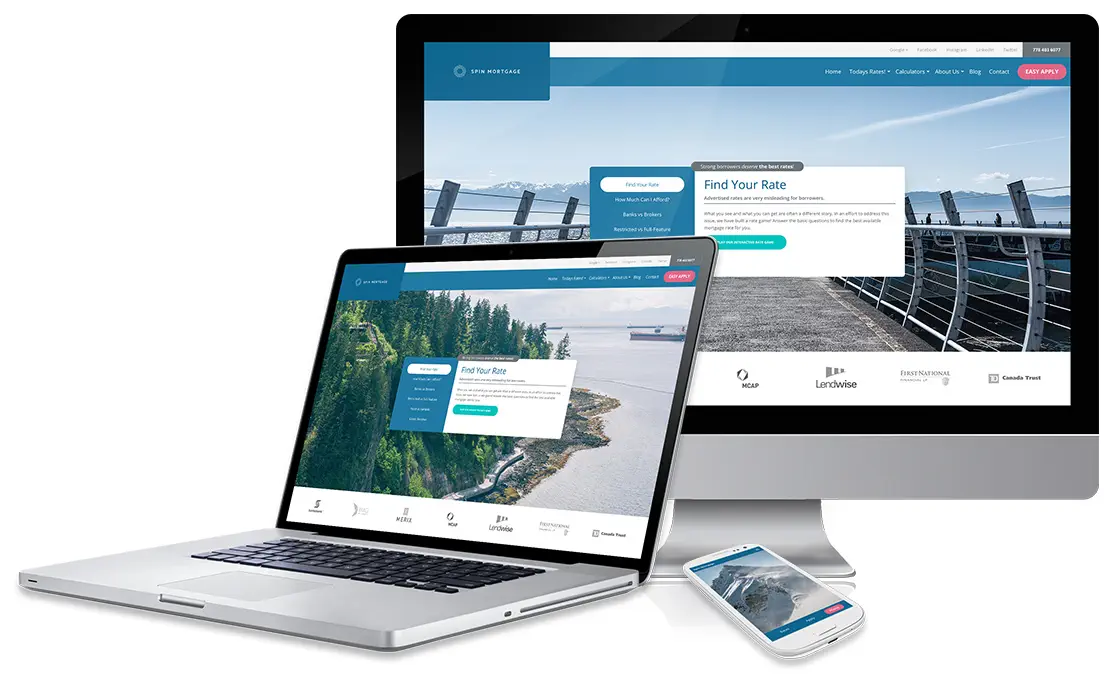 Targeted web designs that achieve their goals
Each website that BONE Creative designs is well branded and infused with marketing strategy. We use modern, intuitive design paired with concise content and clear calls-to-action. Our websites are mobile-friendly and work fantastically on all modern browsers.
Methodical, proven website process
We will meet with you to determine the goals for your website and form a plan on how to best achieve it.
Planning a layout of necessary pages and content is key. With the content expertly planned, visitors can digest information at a comfortable pace. Next, we'll figure out how your audience should interact with you, turning visitors into leads!
Once we have a plan, we'll create a series of black and white wireframes to share with you. These wireframes let you see the structure of the pages, and we encourage you to make any desired revisions.
Finally, when the wireframes are approved, we infuse your branding and colours. And then we send the designs back to you for review. This allows you a voice in every step of the process.
Websites customized to your needs
We focus on planning and strategy first, rather than just visuals. This means every website we design is unique and custom to the needs of your project. We don't use templates.
Our web designers are our website developers. Thus, they can translate each aspect of the design into reality. This ensures the best possible experience for your visitors.